Over 120 major global firms have established long-term targets to reduce greenhouse gases, and Japanese corporations as well are advancing initiatives to effectively curb large-scale emission sources.
As of the end of August 2018, 126 firms across the world have established specific targets for greenhouse gas reduction, set for 2030 and other dates.
These Science-Based Targets (SBT) are established independently by individual companies. The objective is to contribute to holding the global mean temperature rise to under 2°C by the end of the century, compared to pre-Industrial Revolution temperatures.
Taking aim at large-scale emission sources
In the first eight months of 2018, 36 companies globally established SBTs, including 12 in Japan . Japan is second to only the United States in the number of firms settings SBTs. Some of the 12 Japanese firms that established SBTs this year have also disclosed details, and appear to be advancing effective plans, such as concentrating on especially high-output sources of the Scope 1/2/3 criteria established for exhaust volumes.
Scope 1 covers greenhouse gas emissions at in-house facilities, from fuel consumption and manufacturing, while Scope 2 is total emissions from consumption of purchased electricity and heat. Scope 3 is emissions from the supply chain, including manufacture, processing, distribution, and sale of procured materials used in products.
Nippon Yusen Kabushiki Kaisha (NYK Line) established a target in June covering Scope 1, calling for a reduction in the greenhouse gas emissions per unit of marine freight transported. They plan to slash emissions by fiscal 2030 by 30% from 2015 levels, and half by 2050. Scope 1 emissions of shipping, including vessel operations, accounts for over 90% of the total of all three Scopes.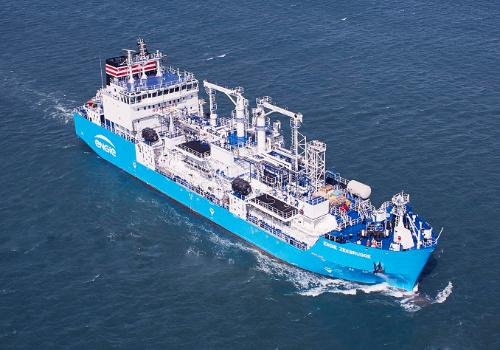 The firm will accelerate the switch to digital information technology (IT), prioritizing improved efficiency in vessel operations and allocation. Ship fuel will be switched from conventional heavy oil to LNG, which offers lower CO2 emission levels. The initiative will be assisted by "Green Bonds" issued in May.
Green bonds are corporate paper that restricts capital utilization to environment-friendly projects. NYK Line was the first ocean shipping company to issue 10 billion yen in green bonds, and has attracted considerable interest from investors as a vehicle for ESG-related investment, which is gaining in popularity in Japan. The procured capital will be invested into LNG-fueled vessels, and the LNG carriers needed to supply them with fuel. Compared to heavy-oil-fueled designs, the new ships are expected to achieve a 30% reduction in CO2 emissions, contributing to attaining the Scope 1 target.
Sports equipment manufacturer ASICS, on the other hand, is working to reduce Scope 3 emissions. It has announced SBTs for 2030: cutting Scope 1 and 2 CO2 emissions by 33% from 2015 levels, and emissions per item of sports equipment by 55%.
In addition to reducing Scope 2 emissions by installing solar panels at company sites, ASICS is also working with suppliers to minimize Scope 3 emissions. The firm outsources shoe and sportswear manufacturing, so emissions from supplier operations account for over 80% of total Scope 3 emissions. Production at overseas plants has been improved a number of times in the past to cut CO2 emissions, and in 2017 the firm announced that CO2 emissions per pair of shoes had been cut by 6.9% from 2015 levels.
Methods being implemented to attain their goals include using recyclable materials in manufacturing to reduce CO2 emissions, and using biomass materials. The firm newly adopted cellulose nanofiber (CNF), a high-performance plant-derived material, using it in the soles of high-performance shoes released worldwide in June 2018. CNF offers reduced weight, enhanced durability, and reduced CO2 emissions.
SBTs spreading to industrializing economies, too
According to the SBT Initiative, which promotes the establishment of corporate SBTs, a total of 465 companies have either established them or announced plans to do so within two years. Of particular interest is the surge in participation by firms in industrializing economies.
The SBTs announced by the 11 firms in the Mahindra Group conglomerate of India represent a major step. Mahindra Sanyo Special Steel Pvt. Ltd., a joint venture with Sanyo Special Steel Co., Ltd. and Mitsui & Co., Ltd., was the first company in the global steel industry to establish a SBT. Any significant reduction in greenhouse gas emissions will require the full-fledged participation of leading corporations in industrializing economies, as they represent major emission sources. It is hoped that the Japanese-style method of identifying emission sources and developing concrete measures to deal with them will spread.