An unusual e-commerce site appeared in Paris in mid-May. While it features the usual array of shampoos, detergents, beverages and whatnot, it will collect and re-use the empty packages—no more throwaways!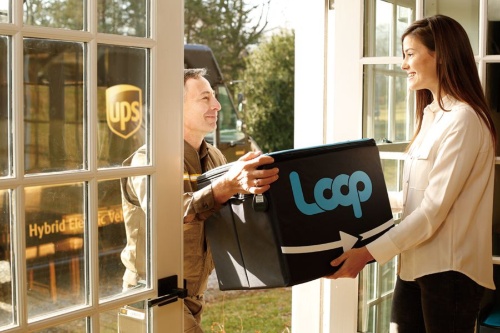 The process -- from placing the online order through delivery of the ordered items -- is the same as any internet-based e-commerce operation, but the firm also collects the empty packages after use for washing and refilling. Packaging is also unusual, with a reusable case instead of corrugated cardboard.
The firm launched the same service in New York in May, and plans to expand into other cities including London and San Francisco before the end of the year, reaching Tokyo in 2020. The project is run collectively by a group of firms working together under the name Loop. There are about 30 group members including waste activist TerraCycle, Proctor & Gamble, Nestlé, and Unilever.
"It's the familiar milkman model," explains Eric Kawabata, Asia Pacific general manager for at TerraCycle Japan. Major corporations joined the initiative to more actively address the plastic waste problem, recognizing that plastic marine waste has become a major issue demanding immediate action to minimize regulatory and brand name risk.
Regulations on plastic waste are being adopted across the globe. The European Union, for example, will ban the use of single-use plastic items for a range of commonly used items in 2021, including food packages and straws.
Non-government organization Greenpeace and #breakfreefromplastic, an "stop plastic pollution" movement recently released tallies of brand names found on plastic waste collected at multiple sites worldwide. Companies named on the list face possible damage to their brand names if vilified for large amounts of plastic waste found in the environment.
There are also requests from investors. The Government Pension Fund of Norway, for example, with over one trillion dollars invested, is requesting food and drink manufacturers to disclose plans for processing used plastic packages. Companies offering weak strategies may have their investment rating dropped, possibly leading to a drop in stock price.
The plastic waste problem, however, also offers opportunities. McKinsey & Company estimates that plastic package recovery and recycling will create profits of 60 billion dollars in 2030.
Loop's e-commerce service points up the accelerating global trend toward zero plastic waste. It is a bold experiment, but may carve open a grand new marketing frontier.