The UN Climate Action Summit 2019 was held in New York at the end of September 2019, and Minister of the Environment Shinjiro Koizumi gave a powerful speech outlining Japanese initiatives.
Shinjiro Koizumi, appointed Minister of the Environment in the Fourth Abe Cabinet formed on September 11, participated in the UN Climate Action Summit in his official capacity. Requested by Prime Minister Abe to more boldly present Japan's situation and actions, how did Koizumi do on his first official diplomatic mission? A Q&A session with the Japanese press corps reveals some answers.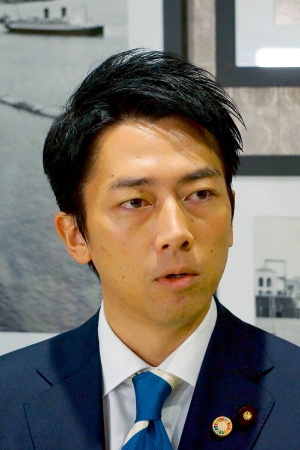 Minister of the Environment Shinjiro Koizumi at the UN Climate Action Summit
At the Summit, Secretary-General António Guterres asked nations to present concrete proposals. Did Japan present one?
Koizumi: Japan has not presented very well in the past. Maybe we Japanese are simply not very good at it, but I think we have to get better at telling other people what we're doing. I kept that in mind this time, and made an effort to be more forthcoming every day at the UN and in bilateral meetings.
Before I came to New York I met with Prime Minister Jacinda Ardern of New Zealand, and informed her that Japan would announce participation in their Carbon Neutrality Coalition proposal. She informed the Secretary-General of that fact, and I told him the same thing myself, too.
There is a plan to make city of Yokohama carbon-free by 2050, and I thought that was the kind of thing we should be mentioning. If we tell the world what we're doing, we can improve the poor reputation Japan has of not taking any concrete action to transition to a low-carbon society.
Selling ESG
So you especially emphasized providing more information?
Koizumi: Japan really has to change its whole information dissemination approach, on the global level. It isn't enough to merely tell people that we're doing something good, we have to repeat it until they tell us they've already heard it. If we do that, we'll be able to eliminate the majority of the criticism we get for a perceived lack of interest in environmental issues.
What does Japan have to offer overseas?
Koizumi: I think Japan can be very successful in ESG-related projects. ESG investment is surging now that the Government Pension Investment Fund (GPIF) of Japan has gotten involved as a key player. Green bond conferences are being held in Japan, and we can make a major impact in financial and investment fields.