In parallel with climate change countermeasures , the financial community is now demanding biodiversity and nature conservation efforts from companies. The Taskforce on Nature-Related Financial Disclosures (TNFD) was launched to require disclosure of information regarding risks and impacts to nature associated with corporate activities. Trial disclosure will commence in 2022. We asked Mr. David Craig, Co-Chair of TNFD about the financial community's intention of attaching greater importance to biodiversity.
Biodiversity conservation has become an important theme for companies alongside actions aimed at countering climate change. Financial institutions now want to know about any information regarding corporate biodiversity conservation. Why has it become so important for financial institutions to understand how reliant corporate activities are on nature and the extent to which those activities are having an impact on the nature?
Mr. David Craig: Every company depends on nature for things such as raw materials and individual ingredients for food products. However, the current situation is that companies do not necessarily understand their actual exposure to financial risks associated with depending on nature and impacting nature.
According to a report by the World Economic Forum, nature-related economic activities account for 50% of the global economy as a whole and nature-related risks total $44 trillion annually.
Recently, risks associated with land use and deforestation are surging and this global situation has started to have an impact on the activities of companies and supply chains. These circumstances have put us in a situation where we need to quantify nature-related risks immediately.
It was for this purpose that the Taskforce on Nature-Related Financial Disclosures (TNFD) was established in June 2021 to require companies to understand and disclose their dependence on nature together with the impacts on nature. TNFD aims to support the protection of ecosystems and natural capital by transforming the flow of global funds towards contributing to "nature-positives".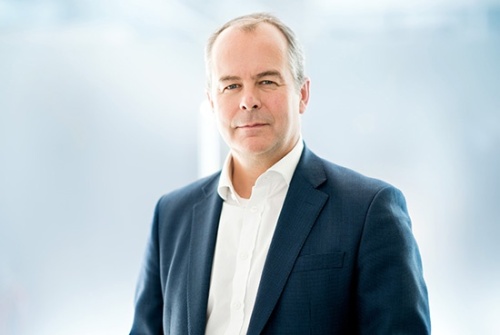 Mr. David Craig
Co-Chair of Task Force for Nature-Related Disclosures (TNFD)
The importance of biodiversity and nature has been pointed out for some time. What changes have driven this acceleration to action over the past year or two?
Craig: We've been aware of biodiversity and nature's importance for a long time. However, there is now a new recognition that the scale of the crisis is so large. As for climate change, although the world is making a commitment to reach net zero, there has been growing recognition that "nature" and "climate change" cannot be addressed separately as independent issues. Climate change solutions and biodiversity conservation are inseparable as forests are major sites of carbon dioxide absorption known as carbon sinks. Financial markets have traditionally assessed climate risks, but the same approach is now needed for nature. There has been growing recognition within the financial community that we need a comprehensive approach to solve the issues facing climate change and nature.
Through the disclosures required by TNFD, what kind of information about companies will be provided to financial institutions?
Craig: We build the common framework, in which firstly we can classify the common taxonomy of nature-related risks, and we can describe and talk about nature-related risks. Secondly, we think about common way of governing nature-related risks. In a similar manner to the Task Force on Climate-related Financial Information Disclosure (TCFD), TNFD will disclose information based on the four pillars of "governance," "strategy," "risk management," and "indicators and targets.". We will complete a disclosure framework that includes measurements of nature-related risks and impacts by 2023. In cooperation with data providers we will also discuss and decide details about what kinds of information data sets need to be provided.
How will you ensure that biodiversity data is consistent with the data handled by stock exchanges? The various fields within nature are wide-ranging, including air, water, forests, and the ocean, with the conditions for each varying depending on the region. What kind of index is required to quantify and measure these fields and conditions? Is the fairness of information guaranteed?
Craig: It is difficult to create an index that indicates the impact corporate activities are having on nature. Indicators for water use, water reuse, and water management are relatively easy to create, but it is a real challenge to create indicators for land use, pollution, and the use of pesticides or fertilizers. The big difference with TCFD is that nature-related risks differ depending on the industry and the characteristics of the kind of natural world in question as well as the regional location of the company's activities.
So what we are looking at is a sector-by-sector approach. First of all, we are starting with three important industries: agriculture, food processing, and fisheries. We are Inviting leading companies from these industries to participate in discussions about what kind of indicators and frameworks can be used as appropriate measurements. In addition to quantitative data, qualitative descriptions of risks and policies will also be necessary. The impact on nature resulting from activities along supply chains also needs to be well understood.
It is very interesting that the fishing industry is included.
Craig: We include the fishing industry because the ocean is incredibly important for biodiversity conservation. Tuna is now at a critical point, being on the edge of extinction is something that will have a large impact on the food production supply chain. This issue has also been discussed at IUCN Conference. The ocean too is a carbon sink, with a strong relation to climate change.
The sea is facing issues of rising water temperatures and acidification. Fishing is one of Japan's major themes. To achieve "net zero", we need to consider zeros: the atmosphere (carbon dioxide), land, forest and ocean are especially important because they become carbon sinks.
Please tell us about the progress of TNFD's activities and future plans.
Craig: In September 2021 TNFD announced its official members. We received applications for participation from 300 companies, but selected about 30 people.
Members are made up of financial institutions, asset management firms, asset owners, manufacturers, mining companies, agri-companies, and fisheries companies and so on. When selecting members we took care to ensure there was no geographical bias, inviting participation from companies in the southern hemisphere and Asia. Many companies and people were involved in the informal working group that was active from August 2020 to May 2021. We will also invite these companies to participate in the TNFD forum.
We want to proceed with the creation of the framework in a market-driven manner. A small group will discuss what kind of data exists, what kind of standardizations organizations should be cooperating with, what kind of issues are involved with the food industry, and then, we will develop a framework.
How will information about the nature be incorporated into a company's balance sheet in the future? Is there any possibility that annual reports will have rules that determine how to include biodiversity?
Craig: Future boards of directors and CEOs will need to report on nature-related risks and will have to disclose information about nature in their annual reports -It may also be quantitative or qualitative.
Future discussions at TNFD will hopefully address whether the risks and impacts of nature can be evaluated in monetary terms. For example, in the food supply chain, the risk to food production caused by nature must be estimated and recorded as a risk factor affecting cash flows unless mitigation measures are taken. Companies need to set risk assessment figures and reflect those numbers on their balance sheets.
This article has been condensed and edited for clarity.