The United Nations Sustainable Development Goals (SDGs) have become a focal point driving Japanese corporate planning. While it is a priority that targets align with every firm's business portfolio and brings benefits along the way, the most important thing is to continue pursuing the development goals over the long term. While at first glance the SDGs and capital markets are in a opposite situation, the SDGs are in fact emerging as a pillar of management strategy of the securities company.
Continuity Key for Corporate Contributions to Society
The Daiwa Securities Group Inc. is prioritizing the pursuit of SDGs. The Group has established an internal SDG Promotion Committee, and its mid-term management plan calls for initiatives to strengthen actions around these goals. As a result, new business paths are being developed directly related to UN sustainability targets.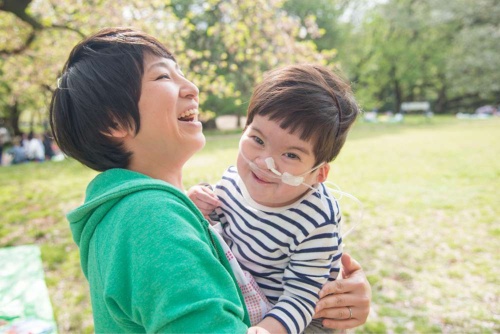 Daiwa Next Bank, Ltd. offers a term deposit product that contributes to organizations assisting children, and other social causes
For example, Daiwa Energy & Infrastructure Co. Ltd. is investing in solar power and geothermal generation in Japan as well as marine solar powerplants in the Maldives, among other projects. Daiwa Food & Agriculture Co. Ltd. is moving toward complete coverage of food-producing processes, handling all stages from agricultural production to retail. Daiwa Securities Group Inc. President Seiji Nakata explains that business strategies, such as securing natural energy, or stable food supplies, are simply displays of the SDGs in action. Daiwa also recently purchased a business providing long-term care for the elderly from the ORIX Group, and, while energy, agriculture, and long-term healthcare may not seem related to securities, Daiwa is managing funds, investments, and issuing fund shares connected to a wide variety of sectors.
The Group is also accelerating activities around its "green bonds." Green bonds raise capital for investments in CO2 reduction and other global environmental issues. Daiwa Securities maintains a leading position in the industry through its support and underwriting of the issuance of green bonds. Daiwa invests the capital gained from these bonds into SDG-related businesses.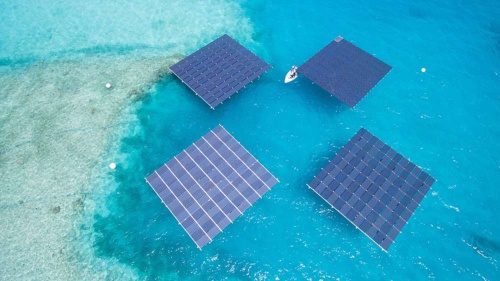 Group firm Daiwa Energy & Infrastructure Co. Ltd. has invested in a marine solar power installation in the Maldives, and other projects
Daiwa Next Bank, Ltd. offers an added service for term deposits, paying a fixed ratio of deposit balances toward supporting chronically ill children hospitalized for long periods, as well as contributing to the provision of prosthetic limbs to help people participate in sporting activities. These services have grown phenomenally in the last year, surpassing 10 billion yen. The term deposits originally targeted individual investors but proved very popular among academic investors when opened up to corporate entities.
It is common for corporations to assist with donations, events, and similar activities when making conscious contributions to society, but in these cases, the resulting efforts are often temporary. Continued effort and application are crucial for all projects being guided by the SDGs. For corporations, linking SDG-related initiatives to business activities simplifies the ability to pursue these goals over the long term. The Daiwa Securities Group is clearly putting the idea of applied sustainability into practice.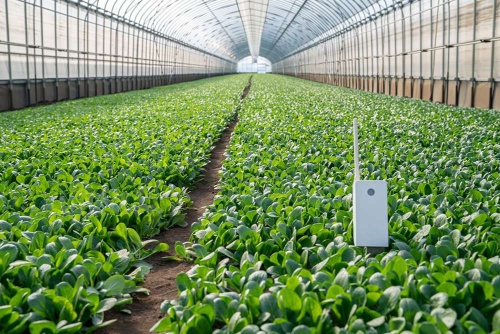 Daiwa Food & Agriculture Co. Ltd. is expanding to cover the entire food production process from farming to retail
Japanese securities firms are far less regulated than banks, facilitating easier entry into sectors such as agriculture and energy. Another advantage these companies hold is their ability to raise large numbers of small sums to put to use for major investments. With both international and domestic networks, securities operations are also extremely agile. If employees feel their company is contributing to society through projects worthy of long-term efforts, they will also gain the benefits that accompany job satisfaction.
Heightening Employee SDG Awareness with Lapel Pins:
Daiwa Group Eyes Growth through SDG-targeted Business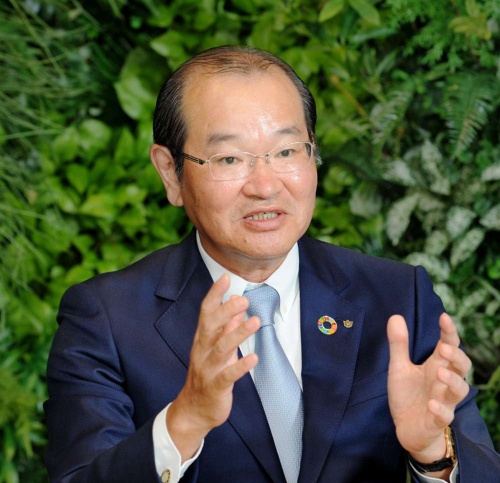 Seiji Nakata, President
All Group employees wear SDGs lapel pins, so when meeting customers, they are always asked what the 17-color badge is about. This naturally leads to an explanation of Daiwa's relation to the SDGs that also heightens the awareness of our employees. We began by giving out badges to about 400 management-level staff. Employees had no obligation to wear them, but the pins were taken up naturally throughout the firm and today in Japan the pins have become accepted as a mark of the Daiwa Securities Group.
As income from brokerage fees for stock market transactions drop, securities firms are rushing to strengthen their earning base. The SDGs are playing an important role in this process as firms seek profit sources that can remain unaffected by fluctuations in the market. What we call hybrid business - investing in new areas of business such as energy, agriculture, and long-term health care - is actually all about SDGs.
A bottom-up approach is also essential. When we invited employees to suggest SDG-related initiatives, we received over 4,200 proposals. One hundred and twenty Group employees made suggestions aimed at the United Nations SDGs targeting 2030, and a lot of the ideas presented were worth listening to seriously. One such example was aquaculture. Daiwa is very good at bringing together diverse assets, so, our securities business and our corporate stance mesh very nicely with the concept of sustainable growth that is the foundation of the SDGs.
Major US investment banks once aimed for a return on equity (ROE) of 30%, it is great initiative, but this value declines it the efforts only continues for a few years. We are more interested in a 10% ROE that continues for 20 to 30 years. That is truly a more worthwhile investment in the future.