Investing to grow assets and contributing to society through the United Nations Sustainable Development Goals (SDGs) might seem quite different at first glance, but Nomura Asset Management believes it can benefit society through investment activities. If investing can help resolve urgent issues in medicine, longevity, and gender equality, then society's perception of the role played by asset managers may undergo a dramatic transformation.
SDGs Combine Investment Returns with Social Contribution
If you ask someone why people invest, the most common answer is probably, to grow one's assets. People will say they want more money to enjoy a richer quality of life and reduce worries about living after retirement.
Recently, though, the idea of contributing to society through investment is catching on. If your investments can be used for the benefit of the global community, then it will be even more satisfying. Naturally, people still want to profit from investments, but wouldn't it be wonderful if that very same investment also helped make positive changes to society? Environmental, Social and Governance (ESG) guidelines prioritize investments in Sustainable Development Goals (SDGs) initiatives to achieve this kind of combination of profit and social benefit.
building investor trust with pamphlets focuses on photographs and graphics
The driving goals for a corporation are profit and survival, but companies have to realize that in addition to maintaining high profitability, they also have to be an asset to society. Firms that help resolve social problems and gain widespread respect for their positions taken on social responsibility will best fit the current era of the SDGs.
Some corporations are already making these choices. Nomura Asset Management Co. Ltd. holds over 5,000 meetings with diverse companies over the course of each year. Nomura was the first Japanese asset management firm to create a dedicated Responsible Investment Department, which works with the Equity Research Department to find companies ideal for SDG-guided investment.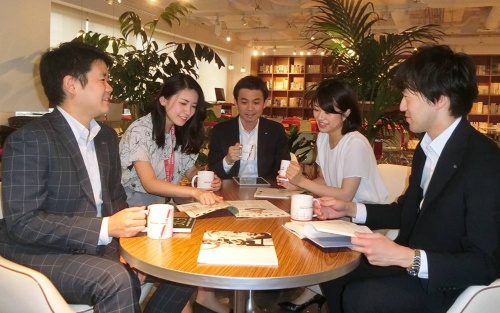 Coffee mugs distributed to all staff and executives to deepen understanding of SDGs, eliminating plastic and paper cups in the office
Nomura Asset Management is a shareholder in over 2,000 Japanese corporations and proactively meets with management to engage these executives in discussions to decide if they are indeed worthy of SDG-sensitive investment. The firm makes it clear they will exercise their voting rights at shareholders' meetings. And Nomura does sometimes vote against company proposals. It is the various meetings held in the lead up to making such decisions that provide opportunities to promote change in corporate attitudes and help shift the thinking of the company in question to move in the direction of problem resolution.
Investment trusts operate by taking the relatively small amounts entrusted by individual investors and combining them to make large-scale investments in products such as stocks or bonds. Huge amounts of capital flowed into investment trusts during Japan's years of economic boom, accumulating in portfolios offering high returns over both the short and long term -- medium-term government bonds and money market funds, for example -- and new investment vehicles promoted in TV commercials quickly attracted investments in the hundreds of billions of yen (billions of dollars).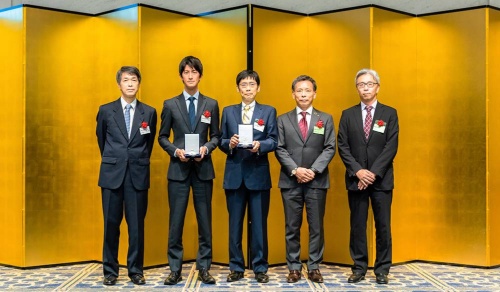 The empirical research report entitled "Employee Satisfaction and Firm Performance" awarded the Securities Analysts Journal Prize
Everything's changed now. Asset management firms can no longer attract capital unless they take control, developing their own investment trust products appropriate for the SDGs era and providing useful information. Asset management companies will have to follow the lead of commerce and industry in adapting to change, for corporate survival and for the benefit of society.
Targeting SDGs to Boost Community Benefits, Investment Value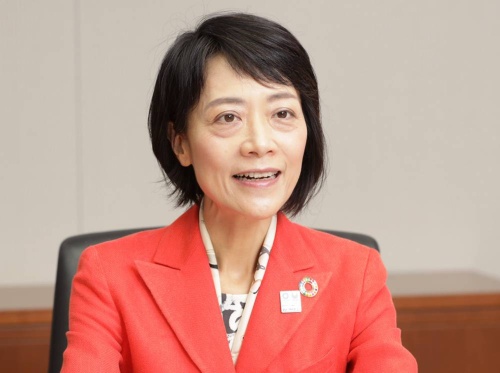 Junko Nakagawa, President and CEO
In December 2019, Nomura Asset Management celebrates its 60th anniversary, and today, our responsibility to contribute to society through investment—a key economic activity—is greater than ever.
It is no longer enough to simply aim at reaping high profits. We must show society why we are investing in particular products. We have to show the community the goals and philosophies that are behind the products we offer and the investment portfolios we manage. The key to it all is the SDGs, and Nomura Asset Management has a selection of investment choices that fit the needs of our current era of SDGs. One such choice, the Nomura ACI Advanced Medical Impact Investment, invests in companies from the US and other countries that are working with advanced medicine. This fund has attracted 200 billion yen (roughly $1.8 billion) worth of investment.
The Nomura Target Income Fund, designed to accompany investors in the age of the 100-year lifespan, aims to provide stable annual returns of around 3%. Investments are managed carefully to ensure that dividends can be paid out over a long life in the months when pensions are not. We rebranded our Funds-i index fund to be more attractive for new, less experienced investors, and are now using easy-to-understand explanations in advertisements and other means to bring the product to the attention of a wide range of people. For example, we have published short-films on our homepage sharing the experiences of some of the clients we have supported, in this particular case, three successful businesswomen in their 20s, 30s, and 40s undertaking their first forays into the world of investing. Also, American group asset management firm NCRAM already uses SDGs as a key factor in evaluating potential investment targets for high-yield corporate bonds.
Our efforts to incorporate SDGs have received praised, leading to the injection of capital from overseas investors. If we can make a real contribution to society that is directly connected to providing investors with healthy returns, I think society will most probably see the value in our continued existence as an asset management firm.