Predicting the future means being able to plan counter measures based on thorough preparation to meet the desired goals for the society of tomorrow. "Unexpected" is a word increasingly used around the world today but rapid advances in digital technology are enabling the prediction of all near-future elements of the natural world through the use of simulations relying on scientific modelling created in virtual reality. Putting this new digital knowhow to practical use will help lead the way to creating a sustainable planet. Technology will assist in creating the path towards becoming a better global society and will provide answers that lead to an improved world using the latest digital advancements. Now is the time to take the action needed to ensure positive change.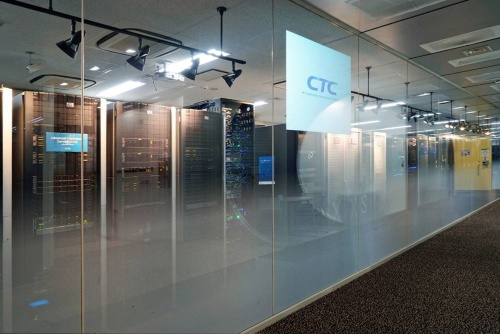 Solving Global Problems With Renewable Energy, 5G
Satoshi Kikuchi, President of ITOCHU Techno-Solutions Corp. started his career working for a trading company, gaining a long history of experience in the petroleum and energy businesses. The president often asks himself, "How long can humans sustain life on Earth?" When Kikuchi graduated from university in 1976, he joined one of Japan's major trading companies -- Itochu Corp. At that time, petroleum was thought to have roughly 35 years left as a resource to be mined for use as a source of energy. The predicted expiry date for this carefully calculated estimation has already passed, but recently it is thought crude oil resources could last another 50 years due to further developments in the field of mining technology. There is also another calculation that predicts more than 150 years left for oil supply. However, if you compare this time span with the 4.6 billion years of Earth's history and 200,000 years of human history, then it is an incredibly short period.
Nevertheless, carbon dioxide (CO2), the gas emitted by the use of fossil fuels such as petroleum, is known to be a cause of global warming and a large contributor to the impact climate change is having on threatening the future. "Meeting the needs of today's world without damaging the needs of future generations," means that both solar and wind power together with other forms of renewable energy must be utilised in combination as the only way to solve the world's energy problems. However, these forms of energy cannot be guaranteed as stable sources of supply because both solar and wind production of electricity rely on the weather.
ITOCHU Techno-Solutions is providing power companies with immediate-future forecasts in order to manage the instantaneous balancing of exact levels of power supply to match consumer demands. The amount of power generated by solar and wind production is calculated by taking account of detailed changes in the weather forecast from the given day until the next, with an error margin of about 7%, regarding estimations of required power. Any gaps between predicted levels of customer demand and power generation can be covered by hydroelectric energy or other forms of power generation. Renewable energy production is combined with other forms of electricity production to cover any differences between demand and generation capacity on the day. Advances in digital technology make it possible to create these accurate predictions.
Japan will see the introduction of 5G (5th generation mobile communication system) in 2020. 5G technology's connectivity is high-speed, enabling instantaneous movement of large-volumes of data via multiple connections that clearly draws a line between the present and the next stage of advancement. This new technology should open the way for self-driving vehicles and reduce the burden of Japan's aging population on the agricultural industry. At manufacturing sites, machines and various types of equipment are connected to sensors that transmit instantaneous updates regarding operating status, environmental information, and other data, all in real-time, enabling operators to understand how to optimize machinery and equipment using digital information created in virtual systems. These advances will also enhance the capacity to deal with any estimate shortfalls.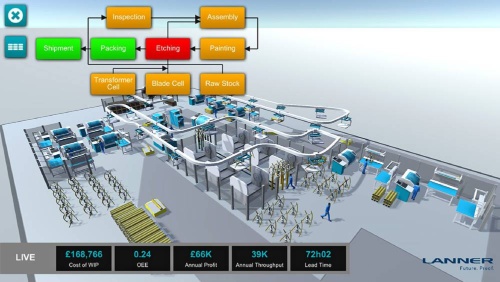 Social problems can now be solved using IT. The advances in IT brought by tomorrow allow us to take up the challenge of aiming for making the dream of a truly enriched society into a reality.
Drawing Inspiration from SDG Targets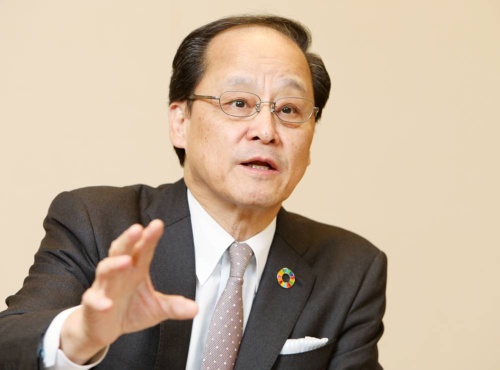 Satoshi Kikuchi
We have arrived at a time when the management of corporations cannot be undertaken without an awareness of the United Nations Sustainable Development Goals (SDGs) and ESG (Environment, Social and Corporate Governance). Even if the top level of management fully understands this necessity, the organization will not be able to move toward these goals without all its company staff fully understanding the meaning of these terms. In 2019, I spent a lot of time at the general meeting for ITOCHU Techno-Solutions Group employees explaining the heavy importance of these issues and having discussions where employees considered how the goals of the 17 SDGs can fit together with our thinking about new business ventures. The SDGs form the axis of our train of thought for future ITOCHU Techno-Solutions projects. Our work focuses on system development, however, we also play the role of helping our clients find points of connection between their projects and the SDGs.
Solving social issues efficiently is just one of the roles of IT. To face the future on a positive path, last fall we established the "ITOCHU Techno-Solutions Future Foundation" to familiarize the next generation of children and youth with IT. These young people will be the ones responsible for transforming the future into a better world. We are also fostering awareness of the importance of making social contributions through providing scholarships for students as well as IT-related youth education programs run by employees.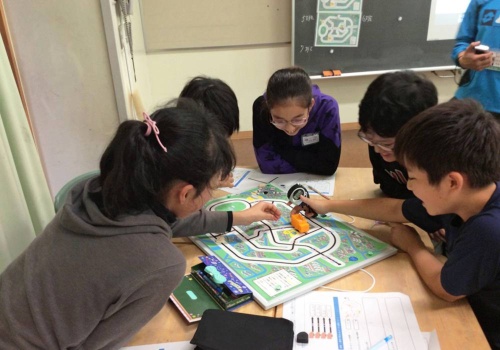 The IT industry is expected to be active and highly adaptive in all areas, but it is also an industry that consumes a large volume of electricity. Utilizing the latest in cutting-edge technology, including IoT and AI, ITOCHU Techno-Solutions aims to achieve zero CO2 emissions by 2050 as our mid-range environmental goal set out in the "2050 ITOCHU Techno-Solutions Environmental Declaration." In line with the SDGs targets for 2030, the company is fixed on reducing emissions by 30% from levels in 2015. Then, we will look ahead to our 2050 goal.
Nobel Laureate Akira Yoshino (Honorary Fellow of Asahi Kasei Corp.) won the Nobel Prize in Chemistry for his contribution to developing lithium-ion batteries. In his Nobel acceptance lecture on December 8, 2019, he said, "Technological innovation will soon bring about the sustainable society." These words were of great encouragement for us. I am convinced that technology can contribute to achieving the SDGs. ITOCHU Techno-Solutions will continue pushing towards a sustainable world using technology, and keep working to create the future.