Leasing companies have a strong natural affinity for the United Nations Sustainable Development Goals (SDGs), because for years these enterprises have operated according to the core philosophy of the "three Rs," namely Reduce, Reuse, and Recycle. As shockwaves caused by COVID-19 reverberate around the world, there is increasing pressure on corporations everywhere to make a greater contribution to society. The leasing industry has responded to these expectations by launching "Leasing 2.0," a policy now emerging as a proactive driving force for the creation of the infrastructure essential for building a more sustainable society.
Contributing to Society:
Rural Revitalization, Electric Vehicles, Diversification
In an astonishingly short period of time, the COVID-19 pandemic has slashed economic growth around the world, hinged on the connectivity of globalization and information technology. The novel coronavirus has had a severe impact on the entire world and exacerbated international protectionism, the US and China situation being the prime example. In contrast to this gloomy economic situation, though, a shared sense of values spanning countries around the world is attracting more attention, and the SDGs are garnering more interest as a means of resolving problems. The property leasing industry plays a crucial role in providing the infrastructure needed to support all sectors.
With economic activity around the world largely brought to a standstill by the COVID-19 pandemic, people are beginning to see corporations in a new light. On the stock exchange, for example, companies that consider the needs of stakeholders—customers, employees, communities, and the environment—are earning better evaluations than operations pursuing short-term profits for the benefit of shareholders. The reason for this is that the corporations working towards the SDGs and taking care of their stakeholders are attracting superior personnel, and investors who share the same philosophies as these companies are reluctant to abandon their stock, even during this crisis.
The leasing industry's business model has always been close to the ideals contained within the SDGs. Information systems in offices, including personal computers and other hardware, are usually leased, while markets for used equipment have emerged for products used for longer periods, such as automobiles or aircraft, and components like engines and fuselages are reused. Reuse is an indispensable part of a sustainable society.
Even the leasing industry, however, needs to change to flourish in the post-COVID-19 world, because the more people support the SDGs, the more they will demand social contributions across an ever-broader range of fields. The recycling expertise accumulated by leasing companies over the years will be vital in building a sustainable society and its infrastructure; for example, transitioning to low-carbon systems and revitalizing rural communities. In short, the virus has pushed the industry into Leasing 2.0.
Beyond leasing lies a range of new areas essential for creating a sustainable society, including renewable energy systems, electric vehicles (EVs), robotics for medicine and nursing, agricultural machinery, and resort facilities, just to name a few. The entire world is moving in the same direction. In emerging economies, for example, equipment and facilities will have to be leased to best utilize existing technology and expertise for the widespread adoption of renewable energy. For this, leasing companies are electing to participate through tie-ups with local firms, or outright acquisitions.
As knowledge about the SDGs increases and support becomes more prevalent, more and more sectors will open up to include leasing. The path to future growth for the leasing industry runs directly through the diverse array of problems faced by today's world.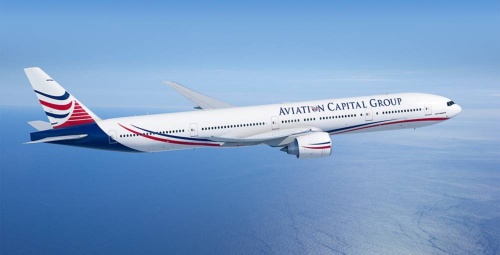 Not Only Leasing, Providing a Wide Range of Services for a Sustainable Future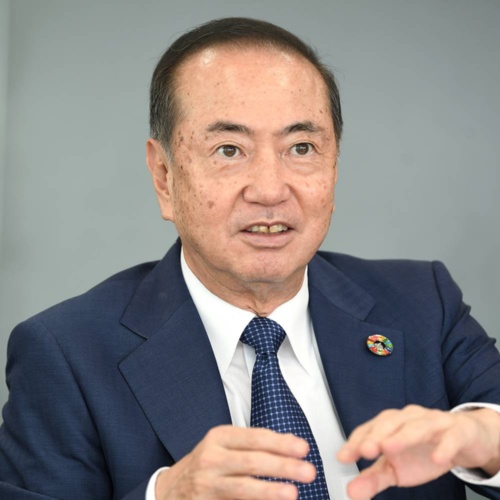 Makoto Nogami, President & CEO, Representative Director
Our enterprise structure is perfectly attuned with realizing the SDGs, and this takes root from our foundational belief that leasing itself is a part of society's infrastructure. However, this sector is far too large for us to handle alone, which is why we cooperate with a range of prominent partners to meet the challenges of delivery. We are like the spices that boost the deliciousness of the main dish, we help businesses achieve their very best.
So, what is the social infrastructure that our business model is focused on assisting? One such solution is solar power generation in Southeast Asia, made possible using the Joint Crediting Mechanism (JCM). The mechanism allows us to provide emerging economies with low-carbon technology, reducing their CO2 output, and thereby also helping to cut Japan's own emissions.This project requires a deep understanding of environment business, global networks, and the ability to sustain prolonged management expertise — all these attributes are essential to run such programs successfully. Prioritizing the SDGs and cooperating with partner firms are activities that perfectly match Tokyo Century's business model.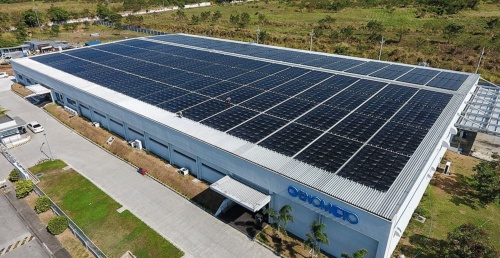 When Typhoon Faxai hammered Chiba prefecture in 2019, we worked with NTT and other companies to bring leased electric vehicles into the affected regions. The vehicles were used as electric power supplies for aged care facilities, orphanages, and other services where power was needed. We had heard that electric vehicles proved useful during the aftermath of the 2018 Hokkaido Eastern Iburi Earthquake, so, we held company training sessions to demonstrate how the vehicles could be used as emergency power supplies. This preparation was why we were able to react so quickly after the typhoon. This episode clearly showed us how awareness of the SDGs has firmly taken root in our company.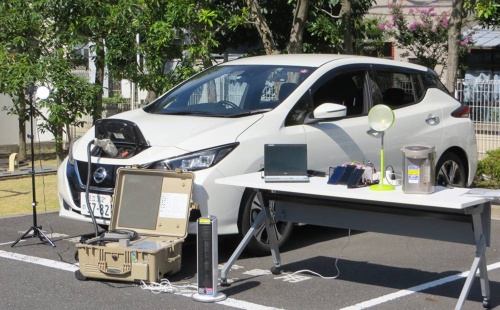 In 2016 we removed the word "Leasing" from our company name. We were no longer a company that focused solely on the leasing of goods. We want to be a company that continues to provide the diverse range of services needed by society.