Why do consumers spend their money on goods and services? Surely, it's because they believe that their purchases deliver the equivalent value or more, otherwise they would not waste their time. Suppose the power of nature itself could be used to amplify surprises and emotions felt by customers . Feeling through nature itself, without any environmental impact. This would create the continuity for the virtuous cycles of nature's blessings.
Alcohol Enriches Life but MustProtect the Environment
Basic mathematics applies to the world of beverages, too: addition, division, multiplication. In Japanese the word for minus can also mean, to drink. Although it has been over 30 years since the release of Asahi Breweries' hit beer Super Dry,the label still holds the position of best-selling beer in Japan. In addition to the sharp, clean taste, it's now available as "extra cold," chilled to minus 2°C. Instead of pumping the beverage full of additives, the manufacturer realized its goal by using nature's freezing point as a focus for excitement, dropping below zero. Here, minus becomes a huge positive with an emphasis on unbeatable deliciousness.
Consumers, of course, never asked for beer chilled to minus 2°C. It seems unlikely that a survey would have been able to reveal a strong market demand for sub-zero beer. Asahi created new value by launching an unexpected product for customers to enjoy. , . Asahi Group Holdings, Ltd. defines its goal through its mission statement, "Deliver on our great taste promise and bring more fun to life. This unique approach helps Asahi realize the creation of hidden and unexpected new markets.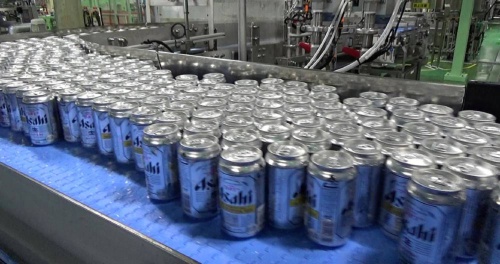 The gift of nature's bounty underlies all Asahi Group business. Raw ingredients for beer include hops and barley, while non-alcoholic beverages are made using coffee beans, fruits, tea leaves, and lactobacillus, to name a few. Water, is of course, essential for all drinks. Ensuring increasingly improved product quality means taking even better care of nature than we have done until now. To preserve the blessings of the natural world for future generations we must work together to protect the delicate limits of irreplaceable nature. For this, to create new products it is important to find the fundamental processes underpinning nature's cycle of life. With this in mind, the core business philosophy draws on the United Nations Sustainable Development Goals (SDGs) to orient the Group's activities aimed at creating a new future through combining tradition and innovation.
Asahi Group Holdings is acutely conscious of the importance of nature, due not only to the ways abnormal weather is affecting harvests of agricultural produce , but also because of its powerful influence on consumer behavior. Awareness of these customer concerns are also a matter of continued corporate survival. Alcoholic beverages help take the edge of life and assist with relaxation, and while these drinks certainly cannot be deemed life necessities President and Representative Director, CEO Akiyoshi Koji says they are "essential social lubricants," and an important part of measures for environmental protection. The goal is a sustainable society created through developing a better culture for the world to inherit.
Consumer concerns about health have rocketed during the COVID-19 pandemic. To this end, the Group's specializations in fermentation and lactobacillus will be of great value. The SDGs are playing a fundamental role in the development of new, fun culture for a better future.
Healthy Societies Create Healthy Products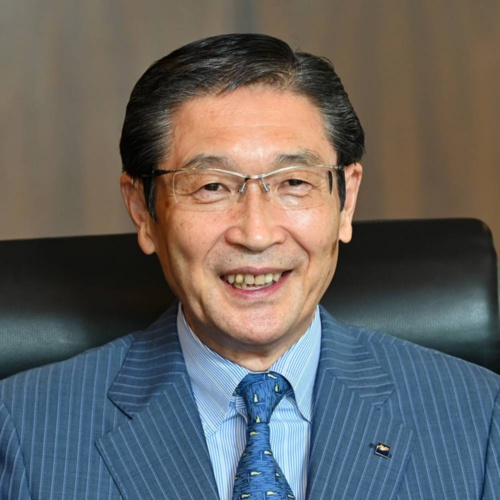 Akiyoshi Koji
Asahi Group Holdings manages fifteen large and small Asahi Forests dotted around Miyoshi and Shobara cities in Hiroshima prefecture, working to nurture water resources and endeavoring to prevent natural disasters in the surrounding mountainous regions. From June 2020, we have also begun managing adjacent national forests and planting trees in new areas. We are working to protect these important water resources essential for human life, while also working to create more of these vital resources.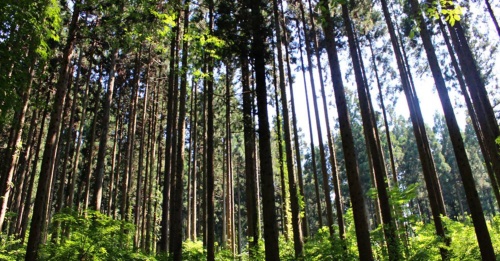 Sound, healthy societies produce sound, healthy goods. Preserving and improving the natural environment is an indispensable condition for creating a more caring and sustainable society. In our business activities in Europe, Australia, and various other overseas locations, employees, citizens, and non-profit organizations (NPO) demonstrated a high level of awareness concerning environmental issues, while implementing environmental protection into their everyday lives. International investors and overseas stakeholders always ask what Asahi Group is doing in the face of serious concerns such as extreme weather and other kinds of environmental problems .
In keeping with the trend of acceleration, in 2019 we declared our full support for the Task Force on Climate-Related Financial Disclosures (TCFD), the recommendations issued by the international Financial Stability Board (FSB). As well as declaring our support, our medium-term management plan introduced an independent third-party evaluation of executive environmental performances, the results of which affect salary bonuses and remuneration. We have also made patents related to the environment available to the public as far as we can. This is because we want to make this know-how available for general use. We are also continuing to work actively with other companies, local governments, and related industries to minimize the environmental impact of distribution channels and product packaging.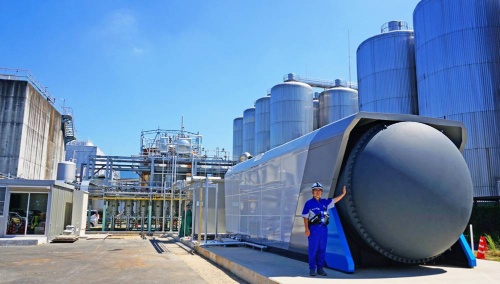 Aiming for the t perfect integration of management and sustainability, I established the Global Sustainability Committee and serve as its chair, to drive the evolution of our Environmental, Social and Governance (ESG) efforts.