Innovation cannot rely on the talent of a single genius. How should companies gather together the wisdom and know-how of their employees to foster innovative development while preserving the traditions of technology passed down by their predecessors? Founded in the early-1900s as the pioneer of the Japanese glass industry, AGC is changing. This new direction is a challenge that embodies the ninth United Nations Sustainable Development Goal (SDG), which aims to create resilient infrastructure and promote inclusive, sustainable industrialization, all while fostering innovation.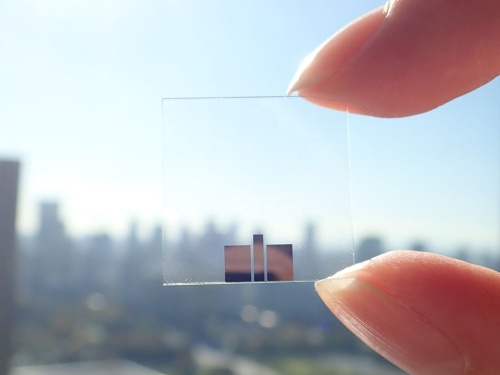 Japan's Glass Champion Challenges COVID-19
"Never take the easy way out, but confront difficulties." These words of Toshiya Iwasaki, the founder of Asahi Glass, are evidence of his determination to face all challenges head on. During his chemistry research while studying in London, Iwasaki realized that Japan needed its own glass industry. However, after his return home he could not find anyone to support his dream of domestic glass production. In spite of the fact that he was the son of the second head of the Mitsubishi Zaibatsu, and a cousin of Yagoro Iwasaki, the founder of Mitsubishi, he was unable to name his new firm "Mitsubishi Glass." The primary reason for this was that mass production of glass was thought to be extremely difficult given Japan's level of industrial technology at the time. So, Iwasaki founded Asahi Glass in 1907.
A little over a century later, as the world's premier glass manufacturer, Asahi Glass decided to change its name to AGC Inc. Removing "glass" from the company letterhead even though the material still accounts for the majority of corporate sales revenue reflects the firm's future-facing stance. This is because management is aware that with glass becoming a commonplace industrial material within the manufacturing sector, their corporate foundation could wither away without diversification.
Rather than the dying throes of a company fatally behind the times, AGC has been nurturing possibilities for future growth for some time now. One such example is its Life Science Business, which handles contract production of raw materials and intermediates for the pharmaceutical and medical industries. The firm has already achieved impressive success manufacturing glaucoma treatment and a range of other biomedical products. In an effort to boost the volume production of vaccines and treatments for the COVID-19 virus now shutting down the world, the company has entered into promising tie-ups with pharmaceutical firms in the US and Europe. What has been quietly carried out as a side business since the 1980s is now on the verge of emerging as a major pillar of corporate profit.
Following its corporate philosophy of avoiding "the easy way out," instead this glass company has decided to rise to the challenge posed by the virus threatening humanity. In fact, the innovative spirit of this century-old corporation still unable to shake off its status as an "old" firm was chosen to be a case study for an MBA course at the Stanford Graduate School of Business.
Stanford professor Charles O'Reilly introduces AGC as a firm with "ambidextrous" management, capable of exploring and exploiting opportunities in both mature and developing markets. This, he believes, is a trait essential for energizing corporate innovation. The key issue is how to maintain a stable cash flow from existing business lines while nurturing new opportunities to become pillars of future profitability. AGC successfully cultivated the beginnings of a promising pharmaceuticals business even as its main glass operation was still strong.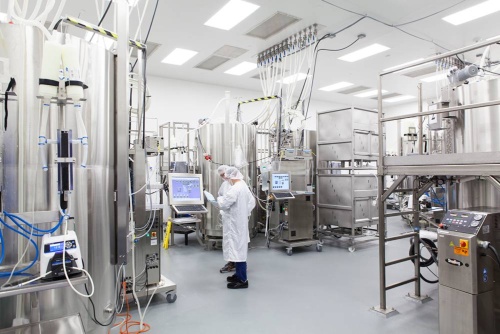 The company's decision has been further accelerated by the SDGs, which offer clues as to what society will be demanding from corporations a century from now.
AGC Will Always Support Innovators -- "It's Our Mission"
Takuya Shimamura, President & CEO
In 2018 we changed our corporate name from Asahi Glass to AGC Inc. The goal was to expand our employee's perceptions of the company from being simply a glass firm to including a wide range of materials and technologies. In this uncertain age, as society changes ever more rapidly, things we have always taken for granted may vanish or transform making it hard to know the best path to take.
At about the same time we adopted the new company name, AGC began identifying matches between the 169 target points defined in the SDGs and our own products. It is clear that companies will only be able to continue to exist if we have a sustainable society, and in today's world, businesses must consider what they can contribute toward helping protect society. We studied this situation for about two years, identifying the areas where we can make a difference.
We discovered a number of things during this process. For example, while the glass constituting our major product lines is made with commonly available technologies, we could not simply quit because demand remains strong. Instead, we decided to focus on low-energy glass manufacturing and functional glass products. We were confident that we could support continued innovation through our research on glass materials, and the technologies nurtured through our glass business.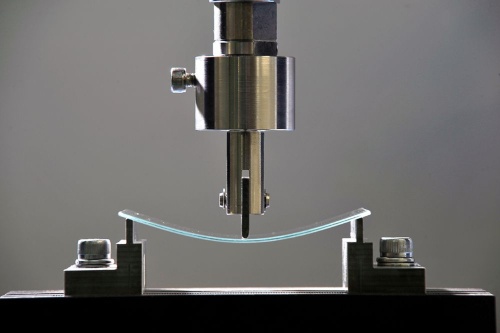 That said, it takes a decade for materials manufacturers to grow an idea through its development stages into a product. And, even though there are many good ideas for new technologies, we know that most of them will not be realized. We might expect three such ideas to succeed out of an initial field of one thousand research theme proposals. That's certainly not a very effective business plan, but we feel a strong sense of duty to provide the materials and technologies needed to support real innovation. And if this results in poorer corporate performance it just means we haven't properly demonstrated our values.
Our job now is to contribute to innovation. Our founder, Toshiya Iwasaki, selected glass to accomplish this aim, and in that sense, the challenge we face today is a return to our founding roots.