As life expectancy passes the century mark, more and more people face one of old-age's key uncertainties -- will my life savings be enough? To remove this concern, Nomura Asset Management wants to help build everyone's asset portfolios with a sense of satisfaction and accomplishment to ensure the future is comfortable. Asset management implemented in accordance with the United Nations Sustainable Development Goals (SDGs) means investors know that their investments are helping society, while also yielding results.
SDGs-Based Investment Benefits Everyone
From the 1920s through to the early 1990s, most investment subsidiaries operated by securities firms had names that ended in "securities", "investment", or "trust," while rarely achieving any kind of strong public presence. At the time, the idea of long-term asset creation to match the increases in life expectancy hadn't yet caught on, and few of these subsidiaries enjoyed the independence that comes with self-management. Japan's financial world began to change around 2005, and in 2010 the company's name changed when it merged with the group's investment advisory operation.
Around this time, Management shifted its approach to focusing on investment management fees instead of profiting from transaction fees. Asset managers started to help clients build their asset base while supplying high-quality growth funds for industry. As the largest firm in the sector, Nomura Asset Management Co., Ltd. has taken the lead in the transformation of this kind of business model. "Our greatest responsibility is to contribute to building a better world through investment. Working on the SDG initiatives is the core theme of our management," explained President and CEO Junko Nakagawa.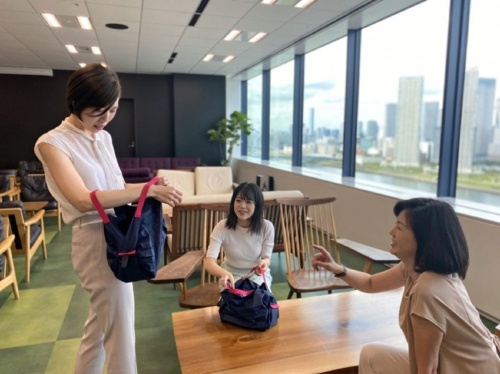 From the investor's point of view, asset growth and SDGs are entirely compatible. Investing in SDGs initiatives perfectly matches the tendency among Japanese people to prioritize benefiting the public and helping each other out.
Community-minded initiatives in Japan have led many individuals to contribute to crowd-funding campaigns created to help restaurants and sports clubs struggling due to the COVID-19 pandemic. This is the attitude of individuals doing what they can to assist society and those around them. These activities exemplify the same philosophy that applies to SDGs-related investments.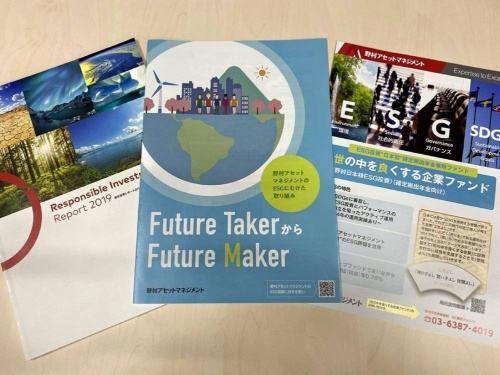 For Japan, these ideas are not entirely new. Japanese people have been familiar with asset creation through installment savings since the Edo era (the period between 1603 and 1868), when the Tanomoshiko rotating savings and credit system was developed. Today, there is little resistance to installment savings, leading to the implementation of widely adopted systems such as the Nippon individual savings account (NISA) and the individual-type defined contribution pension plan (iDeCo), to give two examples. Investment products combining SDGs with installment savings have become highly popular investment vehicles and will continue to garner attention as one of the recipients of personal financial assets now estimated to total 1,800 trillion yen (some $17.4 billion).
In the past, the word "investment" did not always make a good impression in Japan. But if the image of investing moves in step with the promotion of SDGs to make changes toward building assets that help improve society and the world, then the perception of the role played by asset management companies is sure to shift accordingly.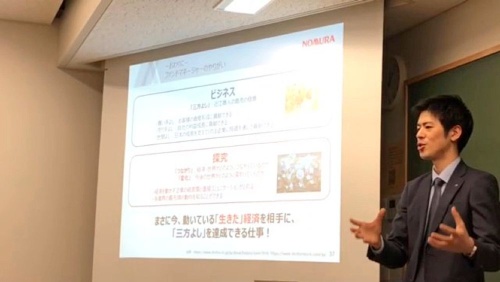 Sustainable Growth Essential for Pension Fund Investors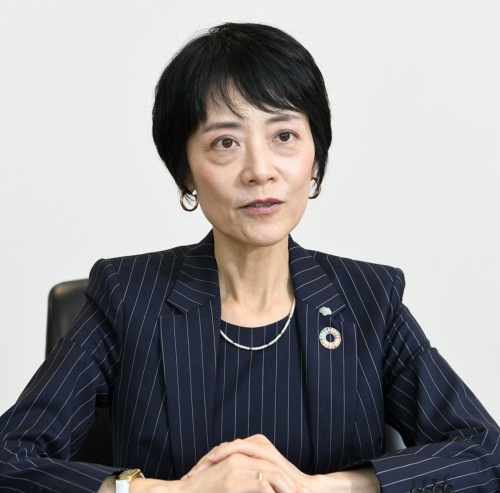 Junko Nakagawa, President & CEO
Investment and the SDGs are now inextricably linked. Overseas investors, particularly US and European Pension funds, for example, prioritize Environmental, Social, and Governance (ESG) related investments, which are directly connected to the SDGs. Consumers are now choosing products from companies enthusiastic about SDGs, and SDGs initiatives are beginning to have direct effects on corporate performances and stock prices. Management without any consideration for the SDGs is no longer conceivable.
Nomura Asset Management also manages funds for overseas pensions such as those in Europe and the U.S. We are proud that we are recognized as the asset management company that has overseas offices which are able to approach global customers directly, and is committed to achieving SDGs through ESG investment. Joining the Access to Medicine Foundation in July 2019 is one of our commitment to SDGs management. The foundation is funded by the governments of the United Kingdom and the Netherlands, along with the Bill & Melinda Gates Foundation, to improve access to medical care for people with low-incomes all around the world. We believe that our participant is timely initiative as the COVID-19 pandemic continues to spread globally.
In Japan, there is also a growing trend to emphasize the degree of achievement in contributing to SDGs as a major factor when considering for selecting asset management companies. This is one of numerous reasons why Japanese pension funds have selected the "Nomura Japan Employees Satisfaction Fund". The same trend also explains why "Nomura Japan Sustainable Equity Fund" is adopted as an investment option for their Defined Contribution (DC) pension plans. It makes sense that pension investments -- premised on long-term growth -- focus on SDGs which aim to achieve long-term, sustainable growth, and I think this trend will continue to increase in popularity well into the future.