A major Japanese enterprise with over a century of history is undergoing a transformation to ensure it has the optimal form to meet the challenges confronting business and society today. Combining all the technology and knowledge it has developed in unique and innovative ways, the company is now forging paths into new fields to resolve social issues. Kirin Holdings, operating for more than 110 years, is now remaking itself to "contribute to the health and well-being of people around the world." The firm's beer-brewing expertise forms the core of the technology being used for this transformation. The brewing technique has been developed into fermentation bioscience, opening up this new field of endeavor in the health sciences.
Infinite Potential : Lactococcus Lactis strain Plasma
In early August 2020, Kirin Holdings Co., Ltd. received welcome news from Japan's Consumer Affairs Agency (CAA) letting them know that six group products, including its proprietary Lactococcus Lactis strain Plasma bacillus used primarily to ferment cheese and yogurt, had became the first in Japan to be registered as "food that functions to bolster the immune systems of healthy people".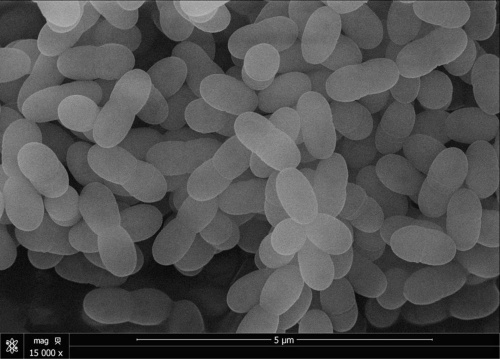 The effects on the immune system were discovered through joint research at Koiwai Dairy Products Co., Ltd. and Kyowa Hakko Bio Co., Ltd., two companies part of Kirin Holdings. The research was also supported by other institutes in Japan and overseas. While interest in biomanufacturing is increasing around the world, Kirin Holdings already boasts some 35 years of research in the field.
On October 6, 2020, Kirin Holdings held "Kirin R&D Day 2020," detailing its technical expertise and outlining its corporate direction. President and CEO Yoshinori Isozaki stated, "Kirin finds useful materials in the natural world, and then reproduces their biological reactions to refine new substances and create new products. Kirin has no competitors making it unique in this field, with a health sciences platform encompassing food, beverages, medicine, and supplements, based on our world-class fermentation technology and bioscience expertise. We will continue to offer answers to fulfill the needs of every kind of lifestyle."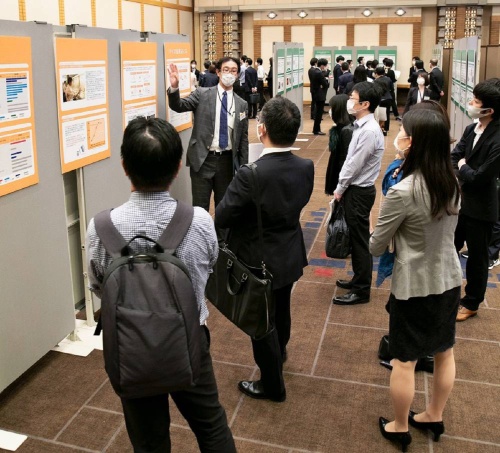 The emergence of the COVID-19 virus has forced us to become very interested in health, sanitation and public hygiene. The immune response functions of Lactococcus Lactis strain Plasma offer a possible solution to the kinds of pressing social problems made more apparent by the current pandemic. Kirin's iMUSE supplement containing Lactococcus Lactis strain Plasma is already being used by medical professionals, and employees at Kirin Brewery Company, Limited. Up until the end of October last year, there had been no cases of COVID-19 infection at the firm's manufacturing facilities. President Isozaki stressed that while being faced with the seemingly contradictory requirements of controlling COVID-19 and preserving a healthy economy, Kirin Holdings can best contribute to society by continuing its business activities.
His words are based on the concept of Creating Shared Value (CSV). Isozaki hopes to leverage Kirin Holdings' business strength to help resolve social issues, and assure future growth.
With the exception of manufacturing facilities, most employees are now working from home because of the COVID-19 pandemic. As both individuals and companies grapple with questions concerning the purpose and value of work and life, it is also an opportunity to re-evaluate society's successes in creating new value. Kirin Holdings' shift toward health sciences is a commitment to transformation, one that continues to respect the Group's history and traditions.
Planting Seeds of Growth with Problem Resolution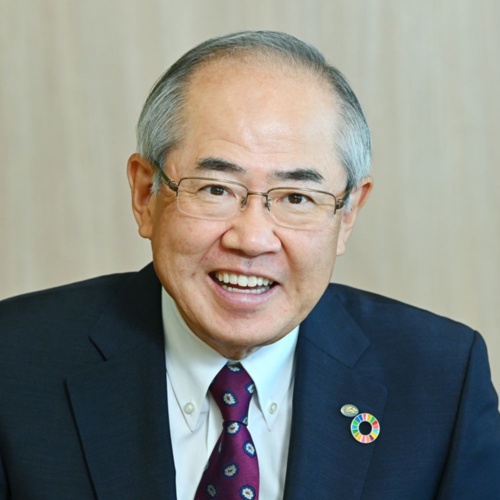 Yoshinori Isozaki, President and CEO
The management philosophy at Kirin Holdings is to bring joy to society by creating food and healthcare products inspired by the blessings of nature the insights of our customers. In order to realize this ideal, we recently announced our long-term management plan, 2027 Vision. This vision spells out our commitment to creating new value across fields ranging from food to medicine, and declaring our company to be a global leader in CSV focused on benefiting. By identifying opportunities for business growth through the resolution of social issues we can achieve both social and economic value by realizing these solutions.
This transformation will require continued innovation, and for this, I believe management must achieve four key characteristics: marketing strength tailored around customers, strong technical expertise to create new value, a culture of nurturing diverse talent committed to rising to meet new challenges, and fully leveraging information and communication technology resources to accelerate the creation of new value.
Health is also a consideration for our traditional businesses, including the beer brewing technology our company was founded on. In October, we released our zero-sugar beer, Kirin Ichiban Shibori Zero Sugar, and our beer business -- the source of our fermentation technology and research -- remains the undisputed leader in the sector. We will utilize this solid foundation to drive our immediate expansion into the field of health sciences.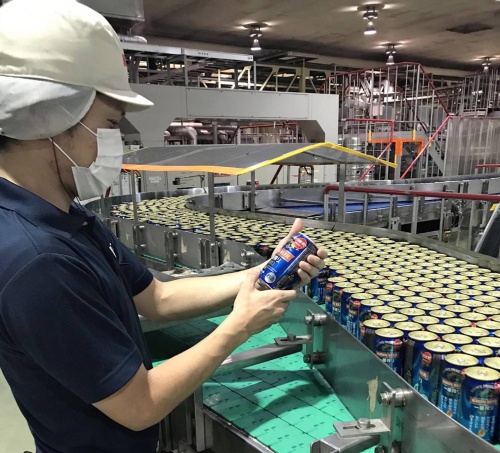 There are no borders when it comes to health. We are preparing to supply Lactococcus Lactis strain Plasma to food producers around the world. For this, we have already begun discussions with a number of firms. Ideally, everyone would be able to enjoy the daily benefits of Lactococcus Lactis strain Plasma without even having to think about it. We are also looking to Fancl Corp., which joined our Group in 2019, to continue to be of service to women in the fields of beauty and health.
It is exactly because we have such an extensive background in bioscience and fermentation technology that we are confident we can help solve the issues confronting society today. This is why we are working to transform our company.