Silicon Valley in the US state of California continues to pull together a diverse range of creative people who have a dramatic impact on the world through technological innovation developed by this wide pool of global talent. Firms in the Valley have been implementing management strategies aimed at sustainability since long before the official United Nations Sustainable Development Goals (SDGs) were announced. Salesforce.com is now refining its own model, guided by the company's philosophy that corporate growth will lead to improving society.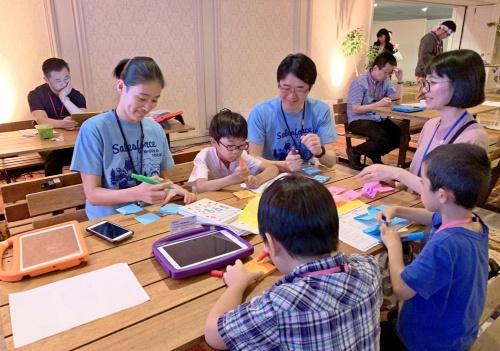 1-1-1 Strategy Drives Corporate Innovation
Salesforce.com, inc. was founded in San Francisco, California in 1999, and soon became the major driving force behind the worldwide adoption of cloud computing. This revolutionary shift made Customer Relationship Management (CRM) and other applications services accessible via the Internet.
The company is also famous for another innovation. The 1-1-1 model was championed by Marc Benioff, Salesforce's Chair, Chief Executive Officer, and co-founder. Since the firm was founded, it has given back 1% of company profit, products, and employees' work time to society. This approach of combining corporate growth and social contribution has attracted considerable attention from other enterprises, and has been highly influential in attracting other firms to adopt similar strategies.
This kind of management philosophy that positions the resolution of social issues as the key to corporate growth has become common in Silicon Valley. This attitude now prevails in the global technology hub based around San Jose famous for rapid growth where most companies are either start-ups, or were founded as such. Tesla Inc, the poster child for the electric vehicle industry now in its seventeenth year of business, has declared, "Tesla's mission is to accelerate the world's transition to sustainable energy." The more electric vehicles it sells, the bigger the impact on decreasing CO2 emissions, and the greater the firm's contribution to helping resolve global warming.
This management stance fits neatly with the trends governing the sphere of Environmental, Social, and Governance (ESG) investment. This school of thought pushes for greater measures to protect the environment and contribute more to society. Share prices for companies such as Salesforce and Tesla have soared in recent years.
Corporations in Silicon Valley have also long been interested in employee diversity, another target contained within the SDGs. A position held because the ventures in this area have a history of accelerating innovation exactly because they attract outstanding people from around the world from a diverse range of languages, religions, and culture.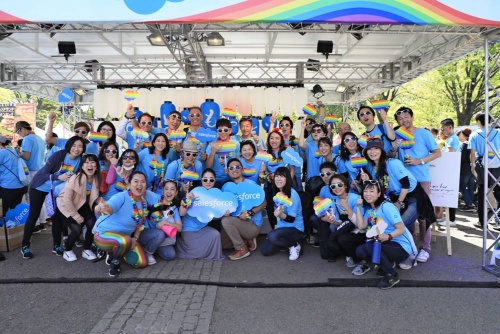 Although engineer salaries continue to rise in the US market, surpassing the competition can still be helped by improvements to the working conditions for employees along with better HR hiring processes that attract and retain top-level talent regardless of their ethnic background or gender. There are numerous examples of how supporting the concepts contained within the SDGs has improved corporate competitiveness.
Despite efforts to appear progressive there is a significant increase in recent social criticism of giant information technology firms like Google due to their massive concentrations of wealth and data. While these industry giants are at the forefront of initiatives in their sector related to environmental protection and employee diversity, social disparity is on the rise. Silicon Valley's technology firms also need to boost innovation to strengthen their own futures as well as that of the wider society.
1-1-1 model: Contributing 1% of employee work time, 1% of profit, and 1% of product to help society
| | Employee volunteer activity | Financial grants | Organizations receiving licenses free of charge |
| --- | --- | --- | --- |
| Salesforce.com (worldwide) | Total over 5 million hours | Total US$350 million | Over 40,000 |
| Japan only | Approx. 200,000 hours | Approx. US$1.25 million | Approx. 1,300 |
Salesforce Management Leads by Example, Leveraging Diverse Employee Base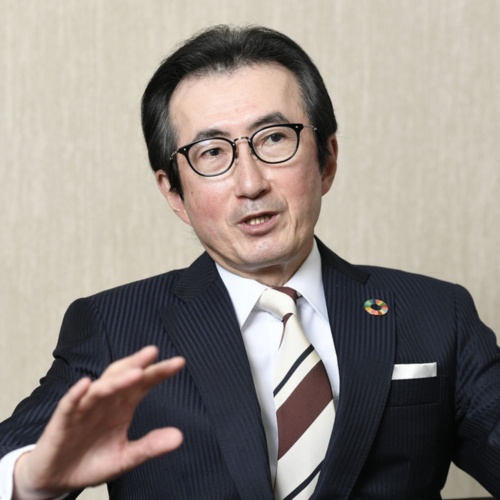 Shinichi Koide, Chairman and Chief Executive Officer
Salesforce.com Co., Ltd.
Since its establishment, salesforce.com in the US has taken the position that as a company it should contribute to improving society -- a belief that the company has consistently put into practice. Saleforce's Japan office follows this same philosophy.
To achieve this, it is crucial that management takes the lead in these activities. In the US, we livestream our board meetings several times a year. During these broadcasts we allocate time for the discussion of key themes such as environmental protection programs and employee diversity, all under the watchful gaze of our employees who also view the meetings.
We have established the SDGs as company goals, and have also built a framework that shows us how much the company is contributing to society in concrete terms. Our staff also register their own volunteer hours into the system, and periodic evaluations are also part of the process.
The COVID-19 pandemic has made corporate social contributions significantly more difficult, and in response we have increased our support for NPOs who support home-schooling via remote teaching, to take one example. The salesforce cloud service is especially valuable when people work from home, and we are contributing to non-profit groups and educational institutions by making our cloud available to them free of charge.
All of these kinds of activities are now possible because the idea of making genuine contributions to society has become a core part of our corporate culture and identity.
In 2016, we created a new position, Chief Equality Officer, who reports directly to executive management. The position was created because a single manager with company-wide authority was essential to ensure the diversity of our staff.
A diverse range of people is one essential factor for creating innovation. Without an environment that ensures equality, the most talented people simply will not join us. I believe that full-fledged corporate commitment to the SDGs will have a direct impact on our company's competitiveness.