What do people expect from trading houses or Sogo Shosha in Japanese, in recent years? These firms can source whatever they think a customer might want, from as far as the ends of the earth. Doing so was the classic business model for global traders during the 20th century. In the 21st century, however, they are reconsidering their approaches, recognizing that consumers are now looking for value that also contributes to a kinder future. Companies must address major issues such as climate change and resource depletion, while working to resolve these challenges. The trading houses of tomorrow will be those with the creativity and the drive to include solutions for contemporary concerns within their new business models.
Regenerating a Dying Forest, Revitalizing Local Community
In the lush green of Indonesia, young Marubeni employees reach out to touch and caress bark with their hands as they gaze up at the fresh budding leaves. This forest of red mahogany (Eucalyptus pellita) trees represents a future the workers have nurtured themselves.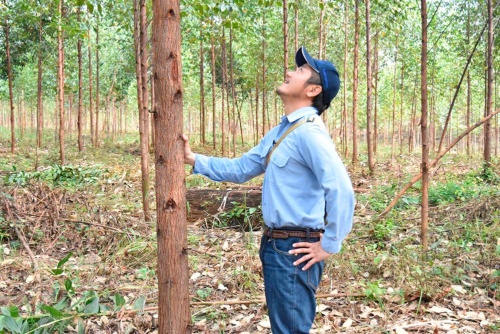 About an hour by air from the capital city of Jakarta, followed by three hours' drive by car, brings you to the woodlands where general trading company Marubeni Corporation is carrying out a massive reforestation project. The rejuvenation covers an area about 1.3 times the size of Tokyo.
Eight years earlier, the same forest was dying. Acacia trees were diseased and withered. To improve the situation, Marubeni decided to replant the entire area with a variety of trees more resistant to disease, and better suited to the soil. Parameters such as seedling growth, plant spacing, and fertilizer dosage were then optimized. The project was launched from a dead start, taking a full five years until the first timber could be shipped. It was by examining every issue in fine detail in order to find the best solutions that the firm ushered to bring the forest back to a vibrant existence.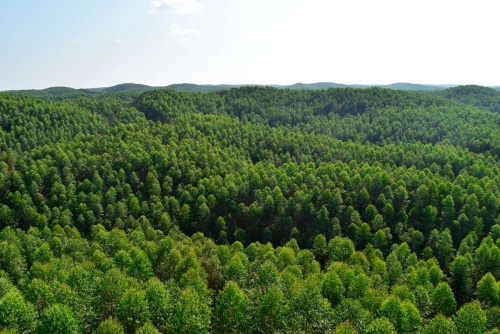 Marubeni employees still live in that forest. They nurture the trees while creating new employment opportunities in the region where they even contribute to running local schools.
Reforestation projects like this contribute to several of the 17 United Nations Sustainable Development Goals (SDGs). The forest absorbs carbon dioxide, and can be utilized as biomass fuel as well as used for raw materials. Sustainable forestry is an industry that contributes to the local community. For these and other related reasons, Marubeni prioritizes this forest management project as one of its key ventures.
In the past, Marubeni was one of the many trading companies importing inexpensive lumber from South Pacific nations. However, damage done to the global environment brought the era of mass production and consumption of cheap timber to an end. Customers and companies alike now need to find alternatives.
Another Marubeni initiative related to the SDGs is the line of small- and medium-scale hydroelectric generators produced by Group firm Mibugawa Electric Power Co. Inc. These machines deliver clean electric power for local consumption. In pursuing this product line, Marubeni bit the bullet and cut its involvement in coal-fired thermal power generation. Another Group venture, the textiles business, which was the starting point for the entire Group, is branching out into recycling as part of the same sustainability-oriented approach.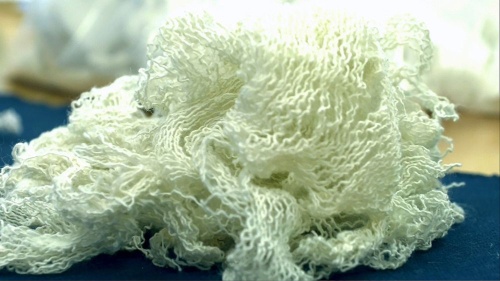 No Marubeni business has remained unchanged over the years. The Group has seen its way through hard times, but is always learning how to forecast the future and flexibly fulfill the changing needs of customers in order to survive. The SDGs are another shift in the business environment, representing the demands of the new era.
No company should continue to grow until it destroys the environment. "People have a self-preservation instinct," says President Masumi Kakinoki. It will be a journey to resolve new problems, accept new inconveniences, new burdens, and evolve into a society based on appropriate levels of consumption. The real role of the trading company is to create new businesses that contribute to realizing better futures.
Identifying Changing Needs, Evolving to Thrive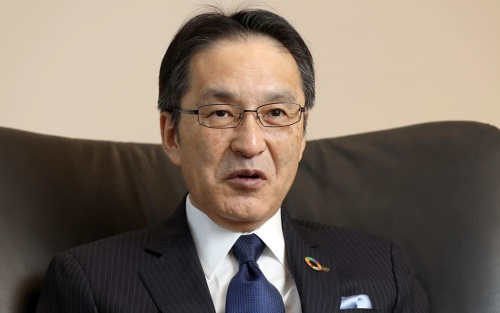 Masumi Kakinoki, President and CEO, Member of the Board
Since the Industrial Revolution, humanity has constantly grown and developed, always striving for more. Now we're beginning to see the limits of continued growth. A number of global problems such as climate change, resource depletion, and poverty have become impossible to ignore, changing our sense of value. Contemporary society no longer praises mass production and consumption. Instead, we are turning to appropriate consumption, guided by appropriate levels of convenience made available at an appropriate price.
Marubeni has extensive experience with identifying the shifting needs of society and changing its business model to provide solutions. In the 20th century, general trading companies worked to minimize geographical distance through trade. In the 21st century, we use investment to narrow the gaps between present and future values. Traders today must strive toward sustainability, not only for their children and grandchildren, but also for human society over the much longer term.
The 17 SDGs interconnect with each other, making it possible for a single business to contribute to attaining multiple goals. Marubeni's hydropower business, for example, is integrated with the community in the sense that environmentally sound power is generated and consumed locally. In Indonesia, we have demonstrated that forest management can be sustainable, and that it creates new employment opportunities.
In March, Marubeni announced The Marubeni Long-Term Vision on Climate Change. As a part of this, Marubeni has set a goal of net-zero GHG emissions from the group by 2050, and has also formulated action plans to be implemented heading towards 2030. At the same time, we have defined business operations that address climate change issues as "green revenue." We plan on boosting this sector to 1.3 trillion yen (roughly $12 billion) by fiscal 2023.
Marubeni examines problems from a variety of perspectives to create new businesses that keep in mind the considerations of both customers and society. Through a process of endless innovation, we are determined to continue helping build a society filled with happiness for all.