The whole world is moving toward zero greenhouse gas emissions, but this goal can only be achieved through the decarbonization of the massive emissions released by the energy sector. At the same time, though, the elimination of poverty and hunger - two key United Nations Sustainable Development Goals - demand a stable supply of cheap energy to help drive economic growth in many nations. How is JERA showing its commitment to finding ways to combine these seemingly contradictory essential factors?
Energizing Economic Growth with Zero-Emission Thermal Power
About 90 km southwest of Taiwan's capital Taipei, a forest of wind turbines stands high from the ocean just off the coast of Miaoli County. This is the Formosa 1 offshore wind farm, Taiwan's first commercial offshore wind project, which went online in December 2019.
The project was advanced by JERA Co., Inc. in cooperation with energy major Ørsted A/S of Denmark. The Formosa 2 project is now under construction in the same area, and together with the future addition of Formosa 3, currently being planned, JERA's power generation capacity will reach 1100MW.
In Japan, the Japanese government has announced plans to cut effective greenhouse gas emissions to zero by 2050. Currently, about 80% of Japan's energy is produced by thermal power plants burning fossil fuels, including coal and LNG. This production accounts for roughly 40% of the nation's carbon dioxide output. Eliminating these power plant emissions is an essential element for reaching zero carbon output.
JERA was established by the merging of the thermal power operations of Chubu Electric Power Co. Inc. and Tokyo Electric Power Company Holdings Inc. The enterprise now handles about half of the thermal power plants in Japan. JERA President Satoshi Onoda believes that this industry major bears responsibility for achieving zero emissions.
However, this is more than just a domestic challenge. JERA is involved in operations around the world. To meet international expectations, JERA has adopted an approach that combines complementary renewable energy with zero-emission thermal power.
Zero-emission thermal power can be achieved using hydrogen, ammonia, or other substances as fuel to drive combustion without releasing carbon dioxide. Renewable energy technologies have been positioned as the major sources of energy for the post-carbon era. JERA is utilizing its experiences in Taiwan to launch new projects, and plans to boost its renewable energy rated capacity to 5000 MW by 2025.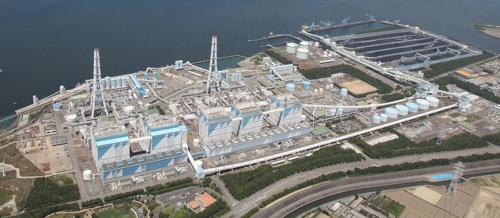 Renewable energy output changes depending on the time of day, and the weather. These fluctuations are a major obstacle that needs to be overcome as Asia demands a steady energy supply to fuel its continuing economic growth. Due to this shifting availability of power, a number of nations are unable to meet their energy needs with renewables alone, leaving them with no choice other than operating thermal power plants.
JERA hopes to counter this unreliability by using zero-emission thermal power plants. The firm is already pushing low-emission LNG-fired thermal power over coal-fired plants in Japan, and hopes to quit carbon entirely by moving to hydrogen and other fuels in the future. The firm's approach could be a breakthrough as an environmentally sound solution that doesn't hold back economic growth.
President Onoda visited Bangladesh in February 2020. The trip was due to JERA's intention of becoming a shareholder in Summit Power International Ltd. -- the largest independent power producer in the nation. During his visit, Onoda told Prime Minister Sheikh Hasina about his wish for the firm to play a role in the nation's energy and infrastructure businesses.
JERA provides the best green energy solutions designed to match the unique requirements of every nation. This commitment is the new position for energy firms in the era of decarbonization.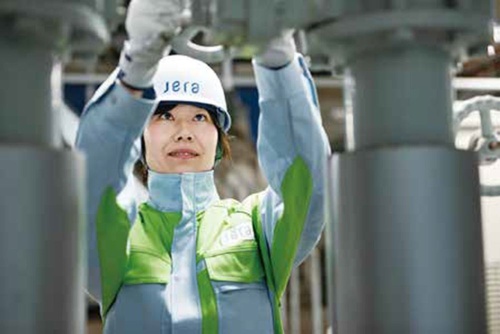 Achieving Zero Global Carbon Dioxide Emissions by 2050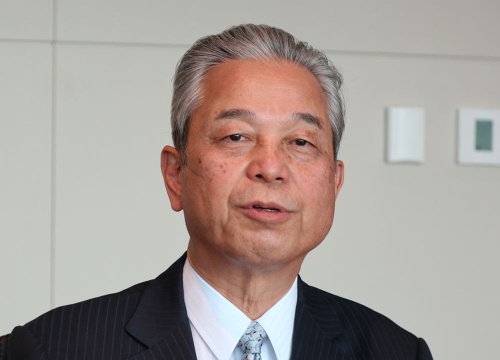 Satoshi Onoda, President
JERA will soon celebrate its sixth anniversary, continuing the powerful synergy of Tokyo Electric Power Company Holdings and Chubu Electric Power, the two leading energy firms that joined forces to establish our firm. This momentum will be used to further propel us to even greater developments in the future.
In October 2020, we announced our plan to cut carbon dioxide emissions from our operations to net zero by 2050. Since our foundation, we have worked toward global business development, an essential part of which is helping to resolve the problems of global warming. We feel it is our duty to lead the energy sector, as we operate half of Japan's thermal power plants, responsible for producing about 30% of the nation's electricity.
Concretely, the plan calls for all of Japan's low-efficiency coal-fired thermal power plants to be shut down by 2030. As part of this initiative, we are developing high-efficiency coal-fired plants that also utilize ammonia as fuel, because it does not emit carbon dioxide.
To demonstrate the viability of the technology, we are now converting a power plant to operate with 20% ammonia fuel in addition to its standard coal feed. This design is scheduled to be deployed to all domestic power plants during the 2030s, along with an increase in the co-firing rate of ammonia in the fuel feed.
We also plan on fuelling gas turbines with hydrogen gas generated using renewable energy, such as solar or wind generation. The small amounts of carbon dioxide produced will be captured and disposed of through either burial or Carbon Capture, Utilization and Storage (CCUS) technology. These efforts will achieve net zero carbon dioxide emissions by 2050.
Emerging economies in Asia and around the globe need energy to drive their industries and economies. We believe we can offer these nations optimal energy solutions through a combination of renewable energy generation and zero carbon dioxide emission thermal power plants.