With a smartphone nestled snugly in your palm, you look into its shiny black, rectangular glass screen and simply see your own face reflected there, and yet, the mere flick of a fingertip will instantly connect you to the entire world. It's almost as though you are holding your very own Go Anywhere Door, just like Doraemon. Without a smartphone, these days you will miss out on being part of a wide range of experiences. However, with this small device you possess a portal into an exciting new world just waiting to be accessed. Empowered by the feelings shared by people around the world, 17LIVE is helping build a better society for those who want to join.
Part 1: Startups
Streaming Live to Share Across Generations, Borders
The profile of one woman on the website of live-streaming company 17LIVE reads, "I've always been 20 on the inside! And I love streaming with everyone!" The user gives her name as Sen-chan, aged 74. And so far she has collected over 1.6 million "likes." Sen-chan began streaming on 17Live in 2018, when she was 70, after her daughter gave her a smartphone, suggesting she try it. The kindly child of the now popular live-streamer was worried about how her mother never left the house.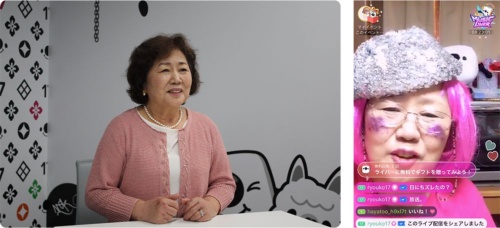 It was Sen-chan's first smartphone and she had no idea how to use it, but with her daughter's help she began streaming. And it was through this activity that she began conversations with strangers who stopped by her page. Some visitors were as young as her grandchildren. Of course, the language used by different generations meant some words had unfamiliar nuances, but slowly Sen-chan came to enjoy the shared experiences that accompany live streaming. She began to experiment with offering advice, and making herself up in "young" make-up styles, and suddenly, she became a popular sensation. This "really interesting old lady" now has some 1,800 followers, and is an established streaming artist earning real income. Sen-chan herself is happy, too. Her family also agrees that she now seems more youthful and energetic than ever.
The world is now more closely connected than ever before via the Internet's global infrastructure. With this in mind, the live-streaming service supporting Sen-chan and her fellow artists is directly linked to two key United Nations Sustainable Development Goals (SDGs): No. 3 "Ensure healthy lives and promote well-being for all at all ages," and No. 8 "Promote sustained, inclusive and sustainable economic growth, full and productive employment and decent work for all."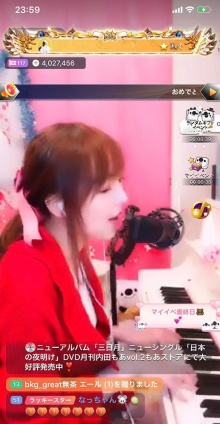 At noon on September 26 17LIVE launched a live stream titled, "Have fun working toward the SDGs." The lead master of ceremonies Tsutomu Sekine was surprised by how digital technology is being utilized; Sen-chan using the service to talk about topics as diverse as the future of our planet and raising kids was just one example of what impressed the comedian.
Another 17LIVE streamer is a Hokkaido-based singer-songwriter who has gained fans across the nation using smartphone streaming. In Japan, artists living outside the central Tokyo metropolitan area have always had to overcome significant obstacles when it comes to gaining exposure, but here we can see that technology has found a way to overcome these difficulties as well.
It is sheer coincidence that the company name, 17LIVE, matches the 17 individual SDGs, but the future of live streaming appears to hold an abundance of promise for realizing these sustainable goals.
Our Strengths Are Feelings of Closeness, Shared Emotions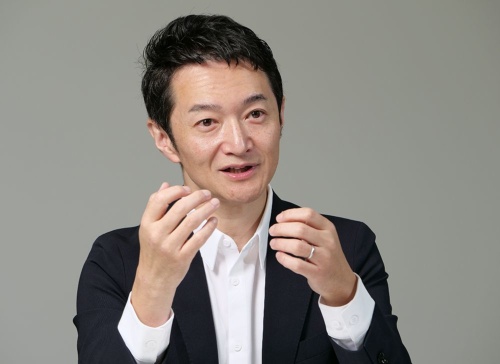 Hirofumi Ono
When I first tried the i-mode mobile internet service offered by NTT DoCoMo Inc. about 20 years ago, I had a real shock. I still remember that time very clearly. The cell phone in my hand could connect me to anything, I could talk to anyone, and I could use it anywhere!
Until that time I had been investigating how the human body worked because I planned on becoming a biologist, but after my experience with the new technology I changed. Instead, I decided that I wanted to develop new mechanisms for people and society realized through encounters with digital innovations similar to i-mode. I've been involved with a range of internet-related companies since then, and it was during this time that I took the leap into the world of live streaming to take up a managerial position.
As a species, communication is essential for Homo sapiens. It is human to provide extra opportunities for communication, and natural for us to find ways to extend the boundaries of communication. The 17LIVE service brings artists and their viewers closer together than ever before, something that heightens shared emotion and excitement. By creating a platform that deals so thoroughly with emotions and feelings, I hope that we can also help create new values and new ideas.
I had never previously considered the SDGs, but later on, I noticed that the SDGs matched perfectly with my desire to assist people find joy and happiness, and present new chances to those who needed them. Live streaming can really transform lives.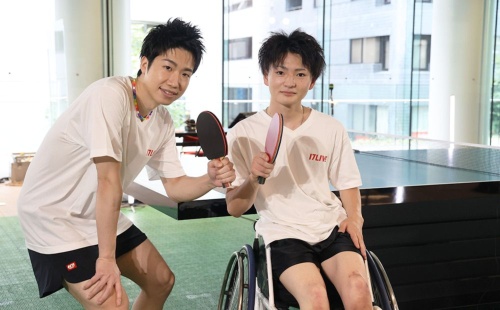 The internet is packed with more content than any one person can absorb in a lifetime. Live streaming opens up a continuous flow of emotions and feelings, through things such as sports or music, for example, that exist only in that moment, as it happens live. I believe that streaming live offers not only economic value, but also offers continuing social value through engagement.