For humanity to achieve the United Nations Sustainable Development Goals (SDGs) by 2030, we'll need an approach that considers the big picture from the perspective of birds and insects. Targets must be defined to change society keeping in mind long-term points of view, and concrete methods of implementation evaluated from personal points of view. In a sense, this is exactly what the real estate business is doing, spending considerable amounts of time on creating the spaces we live in.
Strengthening Small Hydroelectric Power Generation to Reduce CO2 Emissions
The real estate industry is now accelerating efforts to transition toward zero-carbon technology, spurred on to meet the 2050 target set by the Japanese government for net-zero greenhouse gas emissions. Carbon dioxide emitted by offices and commercial facilities account for almost 20% of the total emissions, so industry-wide initiatives to achieve zero-carbon output will be essential in boosting the nation's reductions.
Industry giant Hulic Co. Ltd. has set two goals for 2030, both related to the SDGs. The first is to cut carbon dioxide emissions to virtually zero. Originally the company had set the target for 2050, but moving this realization forward by 20 years is a significant advancement. The company plans to power its buildings using its own renewable energy, and is now developing power sources around the country.
Many firms have paused development of renewable energy power generation as they await the widespread availability of hydrogen power and huge advances in the high-performance storage capacity of specialized batteries. However, the trend of the times is clear. The Tokyo metropolitan government is now considering mandatory installation of solar panels on all new residential buildings, realizing a steady shift in how the situation is being perceived. Under a new management policy of flexibly responding to changes in the environment and acting quickly, Hulic is developing solar power and small hydroelectric power as two sources of energy that are immediately available.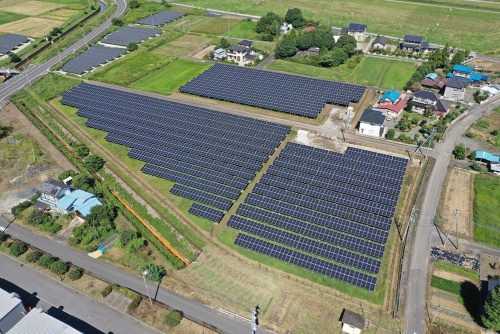 Few companies are working with small hydroelectric power. While it is easy to use solar panels as a solution for the power demand of office blocks during the day, Hulic also owns hotels and other buildings that require large amounts of electricity at night. Small hydroelectric power generation works both at day and night, and as the diversification of energy sources progresses it will be easier to respond to fluctuations in demand.
Another target set for 2030 is earthquake resistance. Most of the company's buildings that are office facilities for small- and mid-sized businesses, with footprints of about 1300~1650 square meters, are located within a five-minute walk of train stations in Tokyo. Hulic plans to survey the strength of bedrock, and investigate other factors including liquefaction - the weakening of soil solidity due to earthquake shaking - when rebuilding. This is all to ensure that new structures have at least 1.25 times the earthquake resistance required under the Building Standards Law, a resilience sufficient to withstand the major earthquake predicted to occur directly under the capital.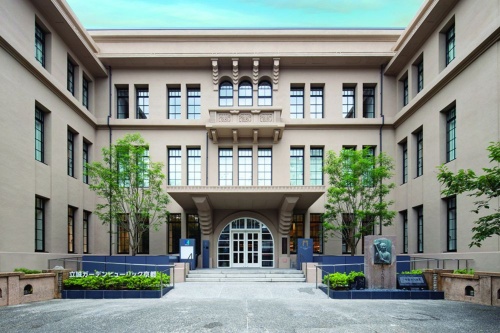 Simply by moving into a future Hulic building, small- and medium-sized companies will be able to achieve RE100 -- 100% renewable energy -- in a convenient location close to a train station in an office that will also be earthquake resistant up to seismic intensity 7. Furthermore, security is also being upgraded, along with measures to protect all power supply from ashfall in the event of Mt. Fuji erupting. All these alongside other improvements to provide a safe, secure, and highly reliable environment for many enterprises.
Ninety-nine percent of Japanese companies are small- or medium-sized, and delays in the efforts of these businesses in transitioning to zero-carbon, SDGs-responsive operations have become a major issue. Greater support for their efforts from within the real estate industry will provide a significant boost toward achieving the Sustainable Development Goals at the national level.
Doing What Our Competitors Won't Do: Meeting the Urgent Needs of Our Time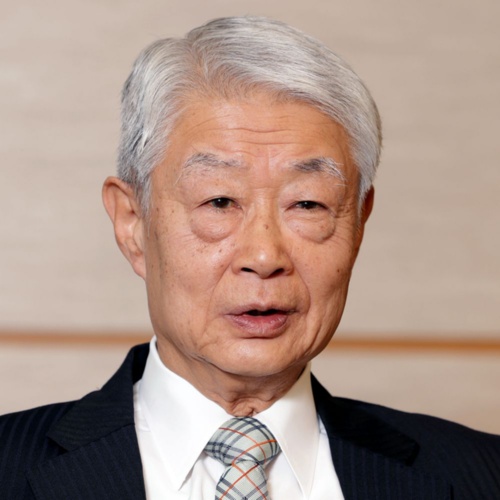 Saburo Nishiura
The real estate business takes time. Planning for rebuilding and development means having to look ahead relying on forecasts of what society will be like five years down the line. The key being, how far into the future you can see, and doing what you can do right now. My belief has always been that success depends on transformation and speed.
I travel a lot, and I especially love the clear, crisp air in the Tateyama Mountain Range along the border of Toyama and Gifu prefectures. Unless we take environmental protection seriously, though, this beautiful natural environment will rapidly be ruined. When we drew up the long-term company management plan twelve years ago, we positioned environmental issues as a key priority focus for achieving the goals we set for ten years from that time.
I thought it was important to set higher goals than anyone else and then strive to reach them, instead of merely settling for what is easily accomplishable. It's easy to purchase renewable energy, but we will never attain a genuine zero-carbon society unless we increase the amount of renewable energy generated. So, we made the commitment to generate our own electricity, an action that we can undertake right now, using our own solar panels and small hydroelectric power.
Earthquake countermeasures are also a major issue in Japan. Most of our buildings are located in Tokyo, and it's part of our responsibility to ensure they can protect the lives of those who use them. We are now upgrading earthquake resilience at all our properties, with 2030 set as the target completion date. We are responding to tenant trust with safety and security. Hulic is also acquiring new buildings with outstanding earthquake resistance that will not collapse and remain usable even in the event of a major earthquake. We are readying our facilities at a fast pace before the next major earthquake, hoping to prevent any catastrophic impact.
We have roughly doubled our annual investment to advance our deadline for achieving carbon zero. Hulic's recurring profit ratio is stable within the 20% range, with a profit of roughly 500 million yen (some $4.36 million) per employee (on a non-consolidated basis). We cannot advance our SDGs-related initiatives addressing environmental issues, governance, and gender equality, without increasing our profits. In addition, in keeping with our Corporate Social Responsibility (CSR) values, we respect the needs of society, customers, community, shareholders, and employees, and I want group-wide improvement to the highest level. We are committed to doing what no-one else in the industry is doing.