Over the past two years, the world has expected more solutions from the pharmaceutical sector than any other industry. Japan's pharma industry has lagged in developing treatments and vaccines for COVID-19, however, society will be living with COVID-19 for the foreseeable future. This new era of change is the perfect time for Japanese drug makers to pursue the United Nations Sustainable Development Goals (SDGs).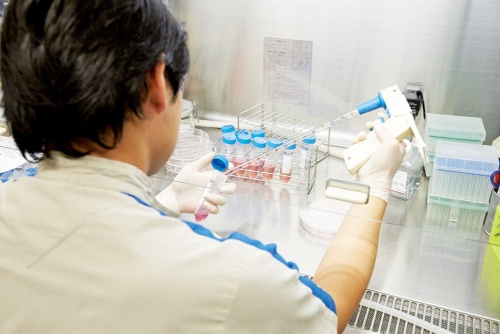 Japanese Vaccines for Global Contribution
The world has been thrown into chaos by a virus that remains little-known. While it remains unclear how or when the pandemic will end, society is gradually finding its feet thanks to vaccines created in record time with the use of the newest technology.
The World Health Organization (WHO) has repeatedly called for "fairness" in the global distribution of vaccines, but with little impact. The U.S. and other developed nations have prioritized their own citizens, buying up more stock than they can actually use. Unable to ignore the pressure to maintain profitability, pharmaceutical manufacturers have met these demands. As a result, this new issue has once again revealed the North-South divide.
This gap also raises questions about the pursuit of a healthier world. The ideal of global health - the notion that international society works together to improve the health of all humanity and defeat infectious diseases - is showing deep cracks.
"Good health and well-being for everyone" is clearly stated as one of the SDGs. The phrase is wonderful to hear but it is an objective not easily attained by pharmaceutical manufacturers competing in the capitalist marketplace. This is a major dilemma facing drug firms as it is difficult to simultaneously pursue profitability and egalitarian public good in the world of innovative medicine.
Daiichi Sankyo Co., Ltd. is developing a COVID-19 virus vaccine using a technique relying on messenger RNA (mRNA), a new innovation attracting attention as a revolution in medicine. In the meantime, Japanese society is eagerly awaiting a home-grown vaccine. When the treatment finally arrives, the firm will need to think carefully about how it can best contribute to global health.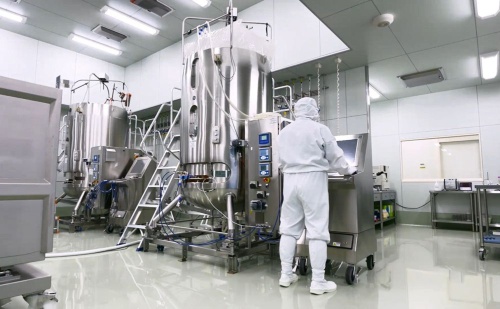 Even in the field of oncology, in which Daiichi Sankyo has a world-class reputation, if the company were to develop a drug without any side effects to eliminate cancerous tumors, they could not say their work is finished because this era simply demands more. New pharmaceuticals that make full use of recent biotechnology such as antibodies, nucleic acid, and genetics are inevitably accompanied by the problem of high price tags. Breakthrough drugs that should form the frontline treatment for curing all illnesses can also be the cause of disparity in saving lives due to prohibitively high prices that limit who is able to access the medicines.
Daiichi Sankyo President Sunao Manabe believes that medicine will undergo a transformation sometime around 2030. This will happen due to the addition of new technologies for treatment and examination including regenerative medicine and genetic diagnosis, which will also be accompanied by artificial intelligence as a key tool together with quickly advancing "digital transformation." Instead of prescribing pharmaceuticals, it will be essential for physicians to offer therapeutic solutions.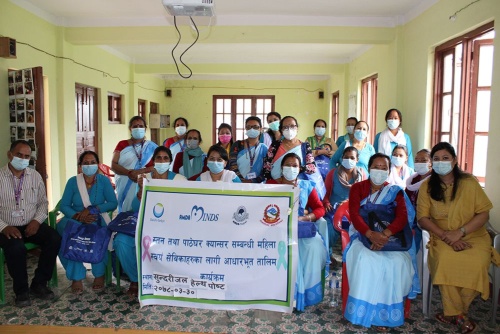 Daiichi Sankyo already has a reputation for science and technology, explains President Manabe, and perhaps more importantly, the firm is flexible in its thinking, and enthusiastic about accepting new ideas. Giving the SDGs a key role in the Daiichi Sankyo's management strategy will help ensure that the company can transform itself into a pharmaceutical firm ready to be an active innovator in the future of medicine.
Creating Future Value With "Science & Technology"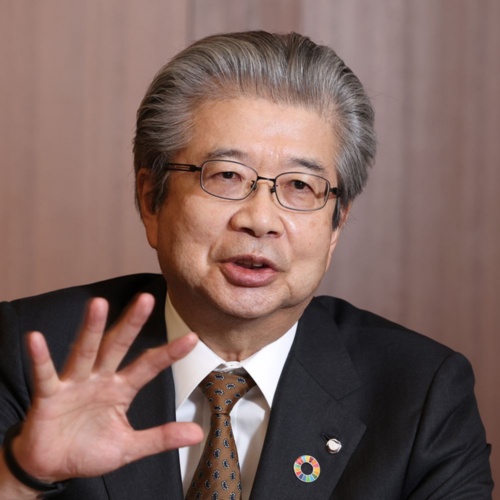 Sunao Manabe, CEO
With the COVID-19 crisis, I really felt how true it is that a sustainable Japan, and sustainable development around the world, are impossible without healthy people. Unfortunately, Japan's pharmaceutical industry has not focused on research in the field of infectious diseases. It was overly focused on profitability, and lacked awareness of the danger posed by pandemics.
In order for a company to seriously address global environment issues and COVID-19, it is necessary to create long-term value, not just short-term business performance. I believe it to be critically important that we create non-financial value, something very different from simply sales or net profit.
Our latest 5-years business plan, started in April 2021, defines Environmental, Social and Governance (ESG) targets to create non-financial value over the short term and medium- to long-term time scales. It details eight critical issues we need to address for sustainable growth, including creating innovative pharmaceuticals, improving access to healthcare, and promoting environmental management.
I think these are all important goals for both the company and the global community. And if we continue our efforts to make steady progress toward these targets, we will also create new value.
When I consider our company's strengths, and how to best make use of them, the answer always comes down to science and technology. For example, take our antibody-drug conjugates (ADC), which are designed to target only the cancer cells. We are now applying this unique technology across a wide range of different cancer treatments. We are also working on treatments for diseases yet to receive adequate medical technology, including cancers and diseases of the central nervous system. By contributing to improving the lives of patients through medicine, we are also contributing to the realization of the third SDG – good health and well-being for all.